Rodale Goes 'Clean' with New Website Launch

EatClean.com targets growing healthy and sustainable food market.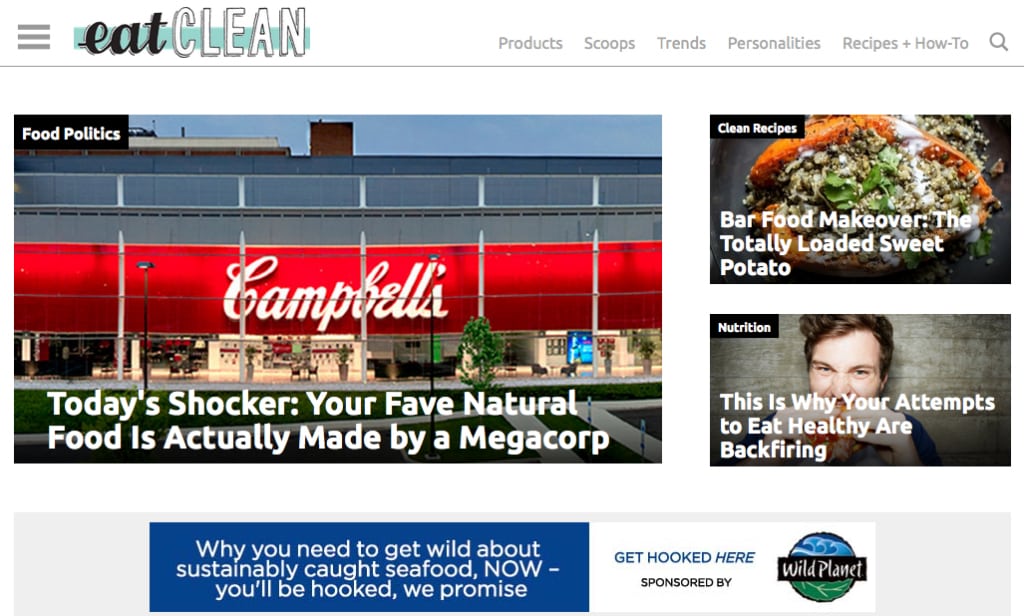 Rodale is debuting EatClean.com today, a new website that targets the healthy and sustainable food market.
Though many of the staff working on EatClean.com are also on Prevention, the site is not a spinoff–rather, it's intended as a tent pole brand. And it's got less of the service orientation that the typical Rodale brand has.
The occasional recipe will be thrown in, but the site won't align itself with any particular diet trend. Content will follow the growing market of consumers who don't just want to eat healthy, but are becoming more concerned about where their food is sourced and how it's grown.
"It's really a news and perspective site," says Sarah Toland, editor of EatClean.com. "It's got a good mix of op-ed pieces, news pieces and some service pieces."
Also behind the brand are editor-in-chief Bruce Kelley, senior editor Hollis Templeton and publisher Lori Burgess, who, along with Toland, hold similar roles at Prevention.
The broader opportunity, says Burgess, is a general interest in the clean food market. In other words, the general population, not just health and exercise enthusiasts typical of Rodale brands, are wanting to know more about the trends.
"We've been cover this area for five years," says Burgess. "We've been at the forefront of watching it grow. We've been doing a 'Shopping for Health' study for a long time and the general consumer is voracious for more information."
The site will feature content from Rodale staff as well as seven contributing bloggers who've established themselves already in the clean food market. Content will be decidedly irreverent to appeal to a younger audience. "It will have a different voice," says Burgess. "It will be edgy, irreverent and funny. We're going for a different demographic. Prevention is for women 40 and above. EatClean.com is going for a wide, gender-neutral demographic, old and young."
The site will be marketed in print and digital via Rodale's other brands. While Wild Planet is the launch sponsor, the site's revenue expectations at the start are modest. Nevertheless, it's not subsidized by Prevention, so it's expected to stand on its own two feet. But the model is set up to be attractive to the smaller, independent companies that are common in the sustainable food market.
Out-of-gate traffic expectations are for 750,000 to 1.5 million impressions in the first three months.
Meet the Author
---