Rodale CEO to Step Down

Chairman Maria Rodale to succeed Steven Pleshette Murphy.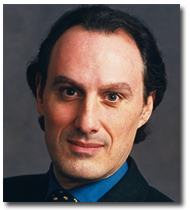 Rodale today said president and CEO Steven Pleshette Murphy is stepping down and will leave the company. Chairman Maria Rodale, granddaughter of founder J.I. Rodale, will succeed Murphy as CEO.
Rodale's appointment will be effective September 1.
"After a wonderful decade at Rodale, I have decided not to renew my contract and to take time off to pursue my own creative interests," Murphy [pictured] said in a statement. "I am very proud of our many accomplishments.  Now is the perfect moment for Maria to lead the company forward by adding the top managerial responsibility to her role as chairman."
Murphy joined Rodale in 2000 as president and COO.
Check back to FOLIOmag.com for updates to this story.
Meet the Author
---