Rodale Agrees to Pay Up to $1.3 Million in Legal Settlement

Florida attorney general, publisher agree to terms of negative-option case.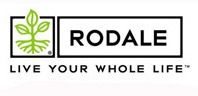 Rodale has settled an investigation brought by the Florida attorney general's office that alleged the publisher billed customers for products they never received or ordered. In the settlement Rodale will refund Florida customers who participated in the offers in question and pay up to $1.3 million in attorney's fees associated with the six-year-old investigation.
The inquiry began in 2004 when customers submitted complaints that they were receiving and/or billed for products they never ordered. The complaints stemmed from the use of negative-option plans and the marketing and promotion around those offers. Negative option plans automatically send a product to a customer until that customer specifically requests the program to stop. According to Rodale spokesperson Robin Shallow, the offers were made through third-party advertisers. 
The attorney general's office says the investigation found that "Rodale offered free trials of its books and magazines and billed consumers if they did not return the books or cancel the magazine subscriptions, and then enrolled the same consumers in automatic renewals of magazines or automatically shipped books to them, allegedly without specific consent from consumers."
The official statement out of Rodale denies "violation of the law of Florida or any other jurisdiction" and Shallow adds that the publisher's "practices are compliant with the law and all of our marketing materials have been reviewed consistently by outside counsel for several years."
Nevertheless, the publisher has agreed to refund customers who enrolled in a trial offer, auto-renewal or automatic shipment plan online "through third-party advertisers who had contracts with Rodale to sell Rodale's products," says the attorney general's office. Customers who submitted payments after receiving several invoices will also be refunded, as will those who paid for a product that was never ordered.
Also as part of the settlement, Rodale has agreed to follow marketing practices as outlined in an assurance of voluntary compliance between the company and the state and pay back the Florida attorney general's office $1.3 million in legal fees.
Meet the Author
---