Paul Croughton was tapped as Robb Report's next editor-in-chief, bringing two decades of editorial experience to the luxury brand. Most recently, Croughton served as founding editor of Robb Report UK where he provided the editorial vision behind the brand's inaugural European edition.
In his new role, Croughton will oversee all editorial operations for the brand's U.S. print and digital editions. He joined Penske Media Corporation, parent company of Robb Report, from creative and digital agency Brave New World, where he served as a partner and editor, and prior to that started his career as a journalist specializing in luxury travel and men's style.
"We're energized and excited by Paul's fresh perspective as well as his unwavering commitment to best-in-class storytelling and content creation," says Jay Penske, chairman and CEO of Penske Media Corporation. "Paul's superior understanding of the media landscape's continuous evolution, coupled with his personal assurance to not only maintain but grow Robb Report's ownership of the luxury media space, will propel this iconic brand into our next 30 years."  
---
Here are the rest of this week's people on the move…
Advance announced this week that Oren Klein, VP finance and controller, will succeed current CFO, Tom Summer, effective October 1 of this year. Summer, who initially planned on retiring, instead plans on remaining with the company full-time until the end of the year, and then assume a senior advisor position after that.
Klein, who has been in his VP role since 2008, was selected to take over for Summer due to his "strategic perspective and business acumen," according to Steve Newhouse, co-president of Advance, which he says has added great value to the company.
Kalmbach Media tapped Christine Metcalf as its newest VP, finance. Metcalf joins the company from Rexnord Corporation where she served in a similar capacity as its VP of finance for the process motion and control division. Prior to this role, Metcalf also held senior finance positions with Johnson Controls, Newell Rubbermaid and S.C. Johnson & Son, Inc.
"She has an outstanding track record driving strong financial results and an unmatched enthusiasm for our brands," says Dan Hickey, CEO, Kalmbach Media. "She will play a pivotal role in Kalmbach's growth as we continue to invest in the future of our company."
The Forward made two additions to its staff this week in an effort to continue its digital growth. Jay Ehrlich was tapped as VP of product and engagement for the brand, coming from Valassis where he served as VP of product, responsible for creating new omnichannel products across the company's core coupon offerings. In his new role, Ehrlich will lead the charge on increasing subscriptions to the Forward.
Ben Fractenberg is joining the Forward's editorial team as a staff writer, where he will spearhead the creation of visual articles for the brand's site. He will also rely on his background of New York City political reporting to assist in the development of new articles. Most recently, Fractenberg served as a reporter, photojournalist and videographer at DNAInfo.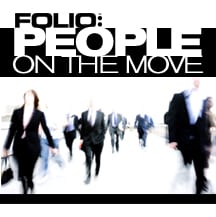 JEGI has made two changes to its Leadership team including the appointment of Adam Gross, former chief marketing officer, to managing director, where he will solely focus his efforts on the deal execution side of the company. Gross has been with JEGI for nearly two decades and also serves as a board member of Ventana, a holographic technology company, and SIIA's Connectiv division.
David Clark, who has held the role of managing director at JEGI since joining the company in 2005, is taking on the role of chief marketing officer, where he will "help guide the firm's business development and thought leadership initiatives," according to Wilma Jordan, CEO of JEGI. Prior to working at JEGI, Clark was a managing director at Deloitte & Touche Corporate Finance, and a senior member of Deloitte's global TMT industry consulting practice.
Vox Media tapped Meridith Webster as its first chief communications officer, where she will oversee external and internal communications, corporate marketing and public affairs, and will report directly to CEO Jim Bankoff. Prior to this hire, Webster was at Emerson Collective where she led its public affairs practice, focusing on high profile advocacy campaigns and creating powerful storytelling tools.
Entertainment Weekly alumna, Sara Vilkomerson, is leaving her post as a senior writer to take on the position of segment producer at "The Late Show with Stephen Colbert."
Rolling Stone tapped Mother Jones' Andy Kroll as its next Washington bureau chief.
Christian Datoc is joining the Washington Examiner as its night news editor from his position at the Daily Caller as the breaking news editor.
Task & Purpose's former features editor, Aaron Gell, is joining Medium as a contributing editor. Prior to Task & Purpose, Gell served as EIC of the New York Observer and has held editor roles with Business Insider and Maxim.
Former freelance journalist for Bustle, The Intercept and Popsugar, Lucy Westcott, is stepping into the roll of James W. Foley fellow at the Committee to Protect Journalists.
Max Chafkin was promoted to features editor of Bloomberg Businessweek.
Jean Ellen Cowgill is heading to Bloomberg as general manager of TicToc from her role as president of Atlantic 57.
Quartz promoted Mike Murphy to deputy tech editor and has tapped Daniel Wolfe as a reporter on the Things team.