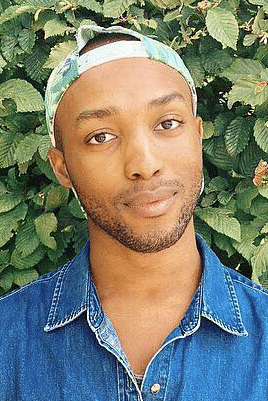 At just 27, Asad Syrkett has co-hosted two seasons of the Curbed Appeal podcast—each episode centered on an interview with an influential person in the design world—and released the On Race & Architecture series for Curbed at Vox Media.
For the series, the Curbed editor and his colleague, New York reporter Tanay Warerkar, worked to produce a six-story package that included interviews with high-profile architects of color about race in the profession. "We kept it solutions-oriented, but didn't shy away from the thorniness of the issue," Syrkett says.
As an undergraduate at Columbia University in New York, he interned at Architectural Record. It was there that he decided to charge ahead with a career in design journalism.
"Like a lot of my peers nearing graduation, I was searching for something that felt like a good fit for my interests in writing and design," he says. "I got very lucky and found an internship at the oldest architecture magazine in the U.S. and was mentored by veteran journalists."
He considers Curbed to be the only design outlet he's worked with that offers aspirational design content and also writes about architecture's context. Syrkett suggests that the brand reveals what makes cities tick—infrastructure, transportation, technology—"with such wit and grit."
One of Syrkett's major goals right now at Curbed is to just keep amplifying the voices of people who may get shut out of conversations about architecture and design. This can happen with even the most straightforward editorial projects.
"I've been working with our photo editor and SF-based interiors editor on all of Curbed's home tours," he says. "We work to present as diverse a cross-section of U.S. homeowners as possible. Because LGBT families, families of color, single parents, recent grads with four roommates: all of these demographics of folks can be—and are—interested in design and living in peace, comfort, and style."
And Syrkett believes the biggest opportunities in media today are in making connections between things that seem, on the surface, totally unrelated. That's what he says fueled his brand's recent success and is what's going to keep the outlets' audiences more engaged in the long run.
Ten years from now, Syrkett hopes to be writing about design in all its forms and traveling the world to, "as iconic architecture critic Ada Louise Huxtable put it: 'kick buildings.'"