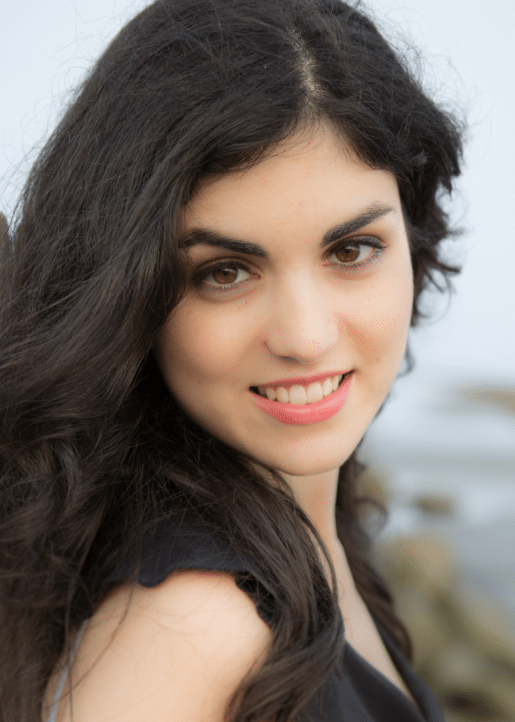 Creatively, at Meredith, writers are often given far more freedom than if they were to produce content for some legacy publishers. Mara Santilli, editorial assistant at Shape magazine, says this is one of the great joys of writing for the Meredith title.
Working at Shape has presented some great opportunities for Santilli to step up and cover a range of stories from nutrition and food, to health, beauty, and fitness. Beauty, she says, is a topic she never thought she'd be writing about.
"I've gotten to report on a couple of beauty-related items that were featured in Eva Mendes' cover story in April, right on her photos, so that was cool to see," Santilli says. "I also got the chance write the text for the 2017 Beauty Awards, which was definitely an undertaking, but allowed me to have fun learning about the different products and getting creative with it."
Although she'd written little stories since she was a young girl and always wanted to turn writing into her career, Santilli admits that throughout her academic career in high school and college, she grew a bit jaded with writing. After having to write research paper after research paper, essay after essay, she was just exhausted. It wasn't until landing an internship at MarieClaire.com before graduating college that she really took a career in magazine media seriously.
"Even though it was digital rather than print, the internship gave me the great opportunity and the freedom to pitch and write my own unique ideas—my pieces definitely added something to the site in those couple of months and were generally really well-received," she says.
After graduating from Fordham University last year, she worked as a contributing writer at The Italian Eye Magazine, before getting hired less than three months later to take on the role she's in at Shape today.
"Meredith has been a great place to work; I think the best part about this company is that there's really an emphasis on wellness and work-life balance, which also jives perfectly with Shape's mission," she says.
Santilli's immediate goals for Shape are to research and report on some longer features and to contribute more content to Shape.com so that her clips are a well-rounded mix of print and digital. More long-term, she says she'd like to get some experience editing other writers' work, as she'd eventually want to work her way up in the industry as an editor.
"The biggest opportunity for media right now, in my opinion, is the 'realness' that seems to come from some combination of the social media universe and the intersection of print and digital," she says. "Today's audiences in all facets of media seem to respond best to celebrities being 'real' in their interviews, television appearances, and on their social media accounts."
Shape's new column "Crushed It" features a triumphant fitness moment in the lives of an everyday woman, which Santilli says captures that 'realness.' She also wants to see more cover interviews conducted by other celebrities—it creates a fun, breezy read, but still makes the interview completely exclusive to that publication—"which in my opinion, is exactly what the print industry needs right now."