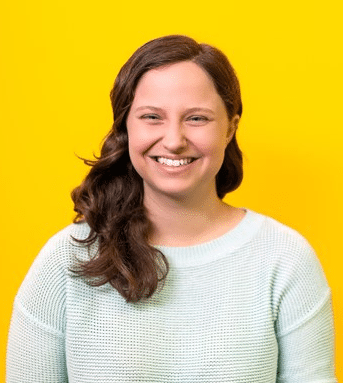 Two weeks after graduating from Harvard, Libby Coleman, the 23-year-old reporter at OZY Media, flew across the country to join the San Francisco-based news site. Her first assignment: find 10 up-and-comers in entertainment and 10 up-and-coming trends in Southeast Asia.
The following night, she was Skyping with people in Singapore and calling up publicists and managers in Los Angeles.
"We're always thrilled at OZY when our stories are 'ahead of the curve'—and a major outlet like The New York Times or NPR follow up our coverage," she says. "One of my favorite examples was a profile I wrote on comedian John Early. The NYT followed up nine or so months later with a profile on him."
Anecdotally, she says she met up with Early for the interview at a coffeeshop down the street from Upright Citizen Brigade Theater in L.A. She ordered an iced coffee and he got water. As the interview was starting, Early grabbed her drink and took a big sip. "It's good!" he told her. "That's probably the funniest moment of an interview for me so far."
Coleman tells us that even though she didn't emerge from the delivery room with a notepad and pencil in hand, to her, journalism makes sense. The bug first bit in third grade when she got her first tape recorder from her grandfather. That's the recorder she says she used for the "groundbreaking stories" she wrote in middle school (reviews of hot chocolate) and high school (baseball coverage).
"In college, journalism was the perfect blend of storytelling, comedy and community," she says. "I made many of my best friends in the newsroom, and I got a deeper understanding of the institution where I spent four years."
Still, the moment she really knew that journalism was the career path she wanted to pursue wasn't until after starting at OZY. Once she immersed herself in the work she realized that media has the ability to educate, entertain and inspire. And that's what ultimately sparked her passion.
"A feature can lead to someone else digging further, who then writes a book or makes a documentary," she says. "A lot of people my age are reading, uh, trashy content because that's what comes up on their news feeds, but OZY's exciting because we look for the latest trends and the best forgotten stories you can't find elsewhere."
Colman also likes the various hats she gets to wear at the company. "At a start-up, you get to be more than a writer or an editor or an events coordinator."
She suggests that means helping on the editorial side to produce big, noisy features that'll inspire readers to have conversations, and to make OZY a go-to destination for smart sports coverage, as well as put together a second OZY Festival in NYC.
In five years, Coleman says she'd love to be a deputy editor at OZY, because she really believes that there's a hunger for another trustworthy, fun outlet that doesn't keep readers in the breaking news cycle.