Natalie Jarvey, staff writer, digital media at The Hollywood Reporter, was introduced to reporting while in junior high working on her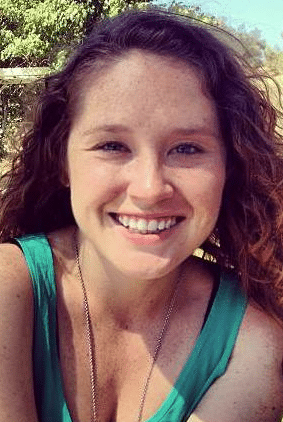 school's paper. While many of her classmates were working on the yearbook, Jarvey and a friend would track down the biggest stories at the school and even write their own horoscopes.
The 28-year-old says this is what got her hooked, but it wasn't until she began studying journalism in college that she discovered an interest in business journalism. At the time, the digital media industry was so young that few could have envisioned where it'd be at today. Jarvey could have never imagined that she'd go on to cover the rise of the YouTube star and the growth of streaming video services like Netflix.
"My first job out of college, covering the technology beat for a Los Angeles business paper, is what helped solidify my interest in covering the online video space," Jarvey says. "And when The Hollywood Reporter began looking for a dedicated digital media reporter a few years later, it was the perfect opportunity to blend my knowledge of the tech and digital industries with my personal interest in all things entertainment."
Her first cover story was an in-depth look at Amazon's then-fledgling entertainment arm, Amazon Studios. THR photographed Transparent creator Jill Soloway and its star Jeffrey Tambor with Amazon CEO Jeff Bezos for the cover. For that story, Bezos gave THR his first full-length interview about his vision for Amazon Studios. "Growing up in the Seattle area, I would read about Bezos in the local newspaper," Jarvey says. "So it was a surreal moment to be sitting across from him conducting that interview."
Last year, THR put Instagram CEO Kevin Systrom on the cover of its annual Digital Issue alongside power Instagram users Selena Gomez and Kevin Hart. Jarvey tells us that entire issue is one of the things she's proudest of. She interviewed Apple executive Eddy Cue and profiled BuzzFeed's Hollywood efforts for it.
Jarvey says she's also really proud of the annual Digital Issue that she spearheads. It's one of her biggest and most challenging projects, but she looks forward to it every year because it's her opportunity to really shape how THR covers that industry.
"There is no better feeling than seeing a story that you've worked on for days, or sometimes weeks, appear in the pages of the magazine alongside the big, beautiful photos that THR is known for," she says. "It's fun to work for a diversified media organization with a print, digital, social and video strategy."
Working at THR allows her to exercise a lot of different skills, from covering the fast-paced breaking news on her beat to planning and executing more in-depth features for the magazine.
Since the digital media business is constantly evolving, this keeps Jarvey's job interesting. "While some of my colleagues write about entertainment companies that have been around for decades, many of the firms I cover are only a few years old," she says. "And because the digital beat spans Hollywood, Silicon Valley and Madison Avenue, I get to spend time reporting from and writing about each of those communities."
Five years down the road, her beat changes so quickly she isn't sure what she'll be writing about, but she has no plans to stop writing. Jarvey recognizes that digital's impact on Hollywood is only going to get bigger in the years to come and, for now, she plans to be at the center of all that change—writing about what it all means for the entertainment industry.