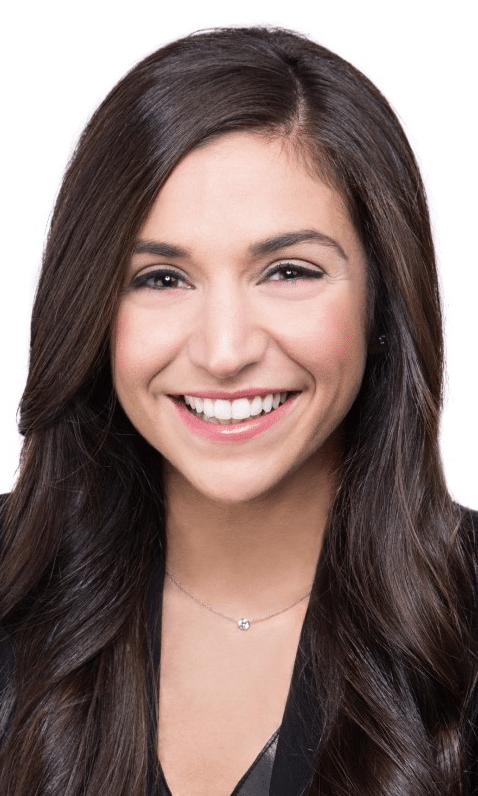 Kari Hodes, VP of digital content & audience development at Trusted Media Brands, always wanted to write Hallmark greeting cards. Since elementary school, she had a special affinity for sending cards in the mail. And, although she still appreciates people who take the time to find the right card, her love of the storytelling eventually drew her to magazines.
The 29-year-old says even she's still surprised by how early in her career she ended up pivoting to digital. Still, today she admits that she never envisioned doing what she does now because it didn't exist when she was younger. It would've been very hard for anyone to imagine a decade ago while majoring in journalism that technology would change media in the way that it has.
Hodes has introduced powerful tools like Parse.ly and SocialFlow to help strategically scale at TMBI. This has helped lay a digital foundation for the legacy company.
Prior to joining TMBI, Hodes' experiences taught her the great value third-party tools and teams have to help grow audiences and scale businesses. "Implementing those learnings at TMBI has been such a wonderful professional experience for me," she says.
However, she credits the TMBI team for the successes she's had. "I've been fortunate enough to work at a number of truly dynamic companies with brands such as HuffPost, Hearst, Bloomberg and, most recently, Time Inc.," she says. "What excites me about this role—and about TMBI—is the untapped potential. We have legacy brands and inspiring content, along with a CEO and executive team who are laser-focused on expanding the digital aspects of our business."
Hodes also addresses the many challenges magazines face today. The internet is a very crowded place and it's more important than ever for brands to have a real focus, she explains. On top of that, brands must be intentional about what they decide to invest time and resources into.
"We're finding there's a lot of opportunity in creating content experiences that better serve niche audiences, whether it's launching topic-based Facebook pages—Taste of Home's Christmas Cookie page—or launching new sites that serve a very specific demographic currently not being served," she says.
Hodes admits this is what she enjoys most about her job and her career in general. "While every day has its own challenges, there's always a bigger picture that presents so many exciting possibilities," she says.
In the near term, Hodes is focusing on bringing on more tools that improve TMBI's audience development efforts. She's also working closely with the company's VP of product and engineering to build experiences that not only connect them further with their readers, but allow their readers to build meaningful relationships with each other as well. "We are focusing more significantly on expanding our user-generated content by discovering what it has meant for our brands for nearly 100 years and what it will mean as we integrate new and emerging technologies," she says.
For example, your grandmother may submit her chicken soup recipe to Taste of Home. TMBI then perfect the recipes with a team of culinary experts in the company's test kitchen in Milwaukee before publishing. This means the recipes aren't impossible to make at home, which has been a huge differentiator and has helped TMBI build an extremely powerful relationship with their fans.
Long term, because of the current digital media landscape, Hodes says it's possible, or even likely, that the job she'll have in five years won't even exist yet. It's similar to how she couldn't imagine the job she's in now when I was in college. That's how quickly things are evolving, she says. But Hodes is sure she'll still, in some way, be uncovering strategic ways to get high-quality content in front of the right audiences.