This past year, several fashion titles that traditionally stayed in the style lane have made headlines for taking on heavier subjects and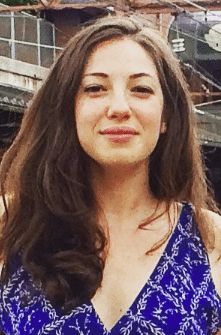 covering them with dignity—InStyle is one such example.
The brand is writing some of the most meaningful pieces being produced in this space. Jessie Heyman, digital features director at Time Inc., is one of the people leading the charge to bring this sort of content into the spotlight.
The highlight of the 29-year-old's career so far was getting an as-told-to story from actress Laverne Cox on the historic Gavin Grimm court case. Grimm, a 17-year-old transgender high school senior, is suing the Gloucester County School Board because he wants the same right as his male classmates—to be able use the boys' bathroom.
"It was a heavier topic than you'd previously find on InStyle," says Heyman. "I was excited to promote such an important and personal story."
In March, the brand also produced a series of features to coincide with International Women's Day. The pieces picked up a lot of traffic, under Heyman's guidance. One particular story on Michelle Obama surprising a group of students was shared nearly 1,000 times across InStyle's social accounts.
Like many folks featured as "Rising Stars," Heyman realized early on that this was the career path she wanted to pursue. During her very first internship at Harper's Bazaar (under editor-in-chief Laura Brown), Heyman was given a particularly difficult assignment that she managed to pull off, earning herself the nickname 'super sleuth' from Brown.
"I was in it for the nickname, mostly," she says.
It was eventually Brown who also hired Heyman at InStyle last November. Heyman had been working at Vogue as deputy culture editor before then.
"I think it's a real thrill to try to imagine how a site can change into something new," says Heyman. "One of the benefits of going 9 years back with your boss—besides many embarrassing anecdotes—is having an incomparable level of trust."
She tells us that Brown has given her and the rest of the team the freedom to really try whatever they think is smart or funny or important to InStyle's readers. And she doesn't take that for granted. Five years from now, Heyman says she'll "probably be in a war room somewhere furiously slacking about Justin Bieber." But for now she's happy to just bring attention to social justice to a generation of young women.