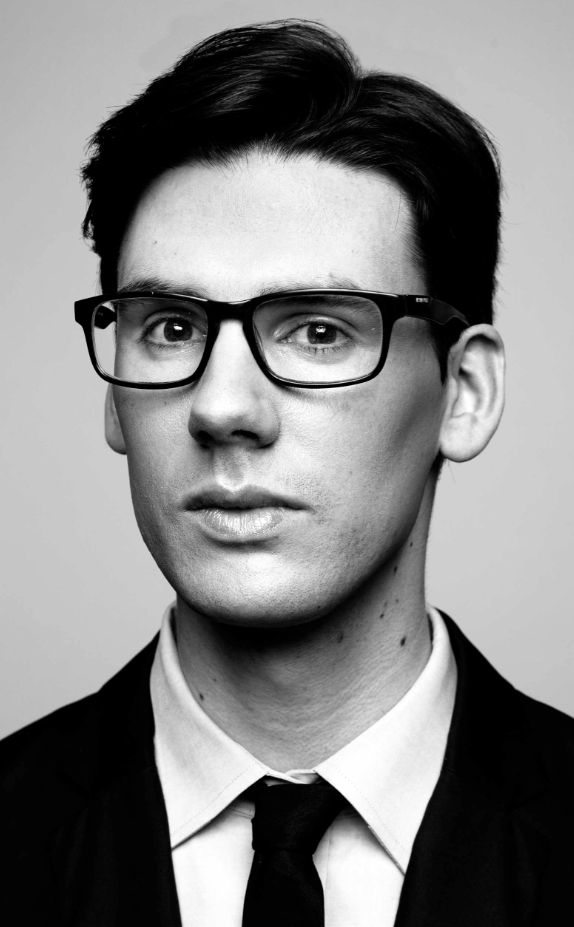 With a title like Entertainment Weekly that has numerous franchises that are published every year, falling into the trap of creating content that feels stale or overdone wouldn't be difficult. For Nolan Feeney, staff writer at EW, the excitement of going to work every day lies in the company's willingness to experiment and try new things.
Before joining EW, Feeney covered culture and breaking news for Time. He tells us he's never felt that either brand is set in its ways or uninterested in mixing it up for a new idea.
"At Time Inc. in general, I've really admired some of our new digital brands," he says. "Extra Crispy is the website I didn't know I needed in my life."
Feeney's became interested in journalism while in middle school. He made a fake newspaper for a class project related to To Kill a Mockingbird, and got really into writing articles and designing layouts for it.
After working on his high school newspaper, Feeney applied to Northwestern's journalism program thinking that "I would switch to another major if it ever stopped being fun, but thankfully that never happened." And interning with EW in the summer of 2012 convinced him that he wanted to work in entertainment journalism specifically.
Feeney joined EW full-time last April and in his second week at the brand, Prince unexpectedly died and then Beyoncé surprise-released Lemonade two days later. The Prince story he wrote ended up being his very first cover story.
"But nothing makes me happier than interviewing some of my favorite musicians," he says. "Talking to Lady Gaga at one in the morning on her bus after a show was surreal, but I think Dolly Parton probably takes the cake—she made me sing with her at the end of our interview, so now I can say I did a duet with a country icon."
For now, the music team that Feeney works on at EW is working on the brand's big Summer Music Preview. It's one of the biggest packages EW does all year. With so many albums and tours coming up in the next few months that are worthy of coverage, Feeney says the real challenge is how to fit it all together. "[It] feels like putting together a puzzle."
And although writing is his first passion, Feeney says that dabbling in video and editing at EW has piqued his interest. "I used to think I only wanted to write, and I don't think I'll ever stop, but sometimes I think about wanting to get more of a taste of editing," he says.
Doing a cooking segment with Chrissy Teigen last fall, he admits, made him realize there are so many different stories you can tell on camera. So even though he doesn't consider himself a "video person" by any means, he enjoys brainstorming concepts and franchises in his free time.
That's where he sees himself moving to in the future—"using a totally different side of my brain." Of course, he'll always be a writer first and foremost, but the joys of editing have a pull on him and he's interested in exploring that side in the future.
Know Someone Worthy of Joining These Ranks?
min's Rising Stars Awards is looking to single out the next generation of media superstars—the editors, writers, social media pros, bloggers, brand leaders, marketers, salespeople, and others who are laying the groundwork for the evolution and future success of magazine brands. Find out more—early bird deadline to enter the competition is on Friday, September 15.