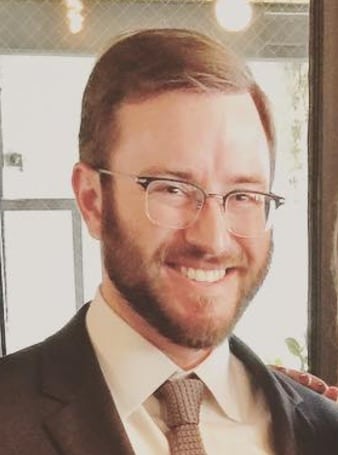 Trusted Media Brands has been killing it in digital lately. Since doubling its digital team this year, the company has increased content http://www.minonline.com/wp-content/uploads/2017/09/danny-debold-tmb.jpgcreation and SEO capabilities, and last month, Reader's Digest was the most engaged brand on Instagram with a 383% increase in engagement activity, according to our Social Media Boxscores. One of the key players, picked up by TMB last month, is Danny Debold.
At 29, the company's new senior product manager of ad tech is already an industry vet with stints at Slate, New York Post and Vice. He joins TMB at a time of great digital expansion. Just this month the company has added six more to its online team.
"I think I've always had a product mindset but have never been given the direction or tools to apply that mindset correctly," he says. "My instructors helped to refine my way of thinking so that I could use the tools they gave us to build better products."
Debold tells us that he loves that his career is based around building user-focused products, but admits that it's especially challenging within the ad industry. If you have a positive impact on advertising or an ad product, your ideas and process spread to other innovators, he says.
Debold can't wait to help usher in the next major change to digital advertising for publishers, but right now he says the greatest opportunity for the industry as a whole are narrative-based vertical stages.
"It's a complicated name for a basic idea," he says. "It's the idea of maintaining a relationship with the user throughout various stages of their life or journey. The XO Group has been a major influence for this idea with their set of sites. The story starts with The Knot, then The Bump and finally The Nest."
By providing immediate value to the consumer with brands like The Knot, XO Group can maintain the user throughout their journey to the next stage and next site: The Bump. Debold believes this is the way to truly capture people.
"How can we, as publishers, provide information, advice and interesting stories that cater to all of our users at different stages of their life? That's the biggest opportunity for media," he says.
While he stresses that he's always looking towards the future, he leans on the past to build upon his successes. For instance, one of Debold's greatest endeavors came while at Vice. He built a scalable native advertising system, the first of its kind at Vice, which is still in active use today almost two years after its conception.
Some of Debold's goals for Trusted Media Brands are simple: "raise viewability, increase revenue and develop a best-in-class suite of digital ad products." They're ambitious but he says he thinks that having simple yet vague goals gives one the space with which to think creatively and develop truly impactful change.