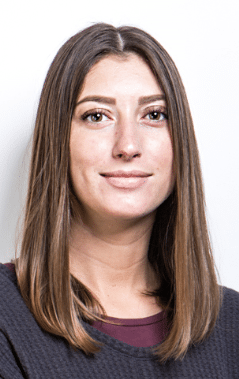 For Emily Dale, deputy editor of the watersports group at Bonnier, simply getting hired by the company was a major win, but she had plans that extended past the typical duties of someone in her role. Hired as a digital editor, her role has expanded to writing for WaterSki and Wakeboarding.
Dale's professional aspirations took shape early in life when, at 16, she sent in a letter to the editor of Wakeboarding which was later published in an issue of the magazine. At just 24, Dale already has an impressive background in media and watersports. Before joining Bonnier, she worked for GlideSoul Waterwear and served as social media manager and contributing editor at WakeWorld.com.
While attending Rollins College, Dale was the team manager of the Wakeboarding Club and an intern at Wakeboarding. Last year, the latter printed her first piece, Slingshot Pearl Wakeboard Review. "[That article being published] was huge for me," she says. "I accomplished one of my longtime goals."
Also, Dale has been able to work on some larger projects—from its Boat Buyer's Guide and Water Sports Gear Guide to the Pro Wakeboard Tour. "A photo of me wakesurfing also happened to make the cover of our Winter 2016 issue of The Wakesurfer," she tells min.
Although Dale admits the phrase, "choose a job you love, and you will never have to work a day in your life" is pretty cliché, she says that sums up what working as deputy editor of Wakeboarding and WaterSki feels like. For almost ten years she's had a love for watersports and media, and going into work everyday with others who share that same passion is extremely gratifying.
"Our watersports group is so solid—the level of proficiency blew me away when I first started a year and a half ago, and the quality of work that we produce on a daily basis continues to amaze me," she says. "I work side by side with people who I've looked up to for years, and that in and of itself gets me excited."
With wakeboarding, Dale wants to always be a positive voice and encourage participation. Continual growth is important to the livelihood of the watersports industry, she says, and there are a few organizations that she'll be working with in the next year to bring towed-watersports to new participants.
Within the next five years, she also says that she wants to start taking post-grad classes. In addition to helping her advance her career, she hopes that more education will aid her in staying ahead of the trends. "Magazine media is complex and ever-changing," she says.
Dale also hopes to be the first female editor-in-chief of Wakeboarding. With a support system of mentors who push and motivate her daily, she believes it's feasible. But right now she's focused on "videos, videos, and more videos!" Videos are the way of the future, and she says she's excited to see how livestream production evolves in the coming years.