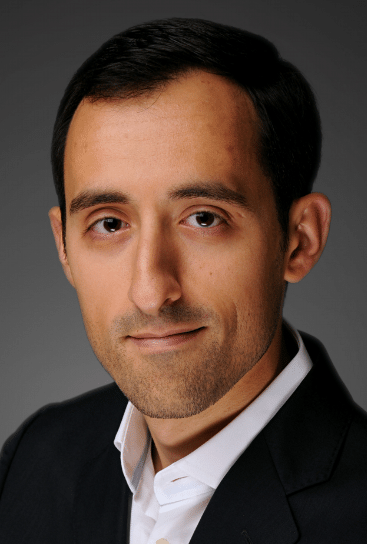 There's so much going on in the world of media and advertising today. From header bidding to cord-cutting, the past couple years have been anything but quiet. According to Tony Talal, director of global pricing and yield management at Bloomberg Media, the biggest opportunity for premium media outlets to reestablish their value proposition today comes in the form of the recent emergence of fake news.
Bloomberg Media, as well as publications like The Wall Street Journal and The New York Times, have made sizable investments in editorial because these companies are aware of how difficult it is to get the news right.
"Historically, this due diligence established trust; something the public has recently taken for granted," Talal, 29, says. "Other reputable sites reacted by prioritizing eyeballs, while their largest differentiating factor took the back seat."
He explains that it's clear "those who stayed true to their core values and produced news with integrity had the winning strategy. Aside from Facebook and Google getting their fair share, advertisers are and will continue to reward publishers like Bloomberg."
Talal, who began his career on the publisher side, realized early on that being involved in a firm's strategic decisions was much more attractive to him. He says the role he's in now has brought him closer to the action and allowed him to think strategically from a monetization perspective.
Recently, he wrote a report which laid out how to better consolidate Bloomberg Media's digital reporting and gave senior management a holistic view of the business. "This was a substantial lift—building consensus with many stakeholders, ensuring automation, and cleaning our forecasting infrastructure to make the report more reliable," he says.
Talal notes that since joining Bloomberg from Yahoo! in 2015, what's made it really enjoyable has been the culture Megan Latham and Keith Grossman have built at the company. He says that although he's worked with some brilliant people, the team at Bloomberg is exceptionally savvy. "They aren't afraid to roll up their sleeves and get to work," he says. "It's also refreshing working for a company that embraces challenging the status quo."
And as Bloomberg realigns to operate as a cross-platform business, Talal says he looks forward to familiarizing himself with TV, radio, print and events. He wants to create a way of looking at each platform through a similar lens, as well as assisting on pinpointing which areas can significantly grow revenue.
Looking to the future—5 or 10 years down the road—Talal hopes he'll still be in a position of leadership analyzing competitive strategies. He adds that this would allow him to leverage his knowledge of the industry and its trends to make decisions; driving revenue and efficiency across the organization.