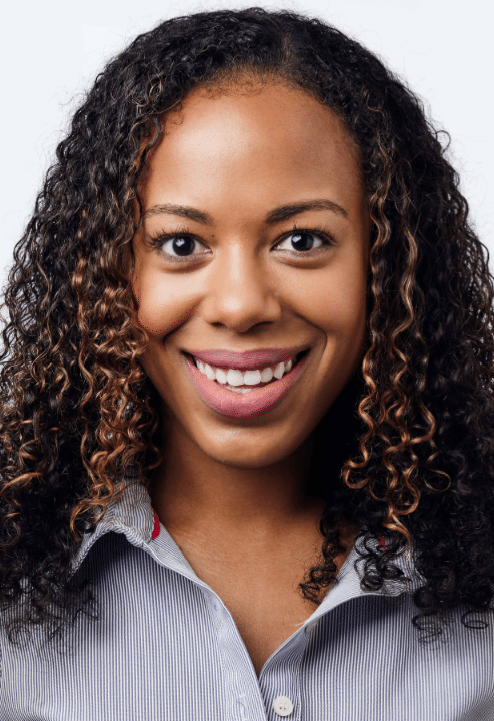 Ashley Weatherford sets her sights high and rightfully so. Before starting law school, the senior beauty editor at New York's The Cut was already being recognized by brands like Allure and Refinery29 for her blog August Skin.
The beauty blog was just a passion project of hers after graduating Northwestern University with a political science degree, but it was quickly making "Best of" lists. It wasn't long before New York came calling. And in 2014, Weatherford was named associate beauty editor at The Cut.
"I stumbled into this job and I am forever grateful," she says. And since being hired, Weatherford notes some of the interviews she's conducted as her biggest wins. She's spoken with Viola Davis about accepting failure, Chimamanda Ngozi Adichie about feminism and "I met Tracee Ellis Ross and listened to her talk about everything from police brutality to hair."
She recently wrote about the irrational attitude of hating stretch marks. She tells us that while writing the piece she spoke with Stella Bugbee, The Cut's editorial director, about it and they realized that stretch marks in women mostly appear at peak femininity moments: puberty and pregnancy. "Why are we trying to erase them?"
"The idea of turning a conventional attitude towards beauty on its head excites me the most," she says. And while she notes that beauty is often meaningful, it's the fun element of beauty—pretty lipsticks and wacky skin treatments—that amuses her.
Moving forward, though, Weatherford says she's focused more on incorporating influential figures beyond the entertainment world into The Cut's beauty vertical. She recognizes that amplifying diverse voices is more important than ever.
"This includes people of color, curvy people, members of the gay community and trans people," she says. "I want these voices represented at all levels of media, too—not just at the writer level."
Weatherford's long-term goal is to become "the most respected authority in beauty writing." There are writers who approach fashion from a critical perspective, so she asks why can't we have that with beauty? "A lot of beauty YouTubers do this so well already," she says. "I want to embrace this critical spirit in writing. When a new product launches, I want women to wonder: 'but what does Ashley say about it?'"