Richard Alleger

SVP of Retail Sales | Rodale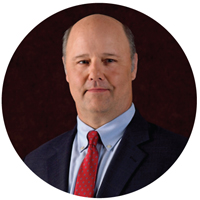 Unlike the precarious position that many magazines have been placed in, Rodale, for the most part, has continually seen positive newsstand sales.
"Rodale's success is really all about the product," says Richard Alleger. "You need a magazine that connects with consumers and shoppers in the retail realm." Organic Gardening saw total paid circ increase 35.3 percent in the second half of 2008, while Women's Health saw a healthy 31 percent increase in the same category.
Alleger, who began at Rodale in the early 1980s and made the move to corporate retail sales in 1990, has constantly worked to find a connection between product and retailers' consumer. His mission has been to focus on which readers are tied into key consumers at any specific retailer. "For Prevention, which targets 44-year-old-plus women, a retailer like Target is more conducive," as are location considerations, like the sales success of Men's Health if a retail is close to a popular gym.
Rodale has also proven it can adapt. Recently, the publisher offered plans like temporary price reductions, in-store circulars, e-mail message, and retailer Web site access. Rodale's TPRs have realized growth of over 100 percent versus a prior issue average and post-promotion average sales have remained 35 percent higher, depending upon the demographic target.
In addition, Alleger has worked to team up publications—like Men's and Women' Health—since their targets are around the same age, offering a cross-promotion and reduction in price for buying both. These dual promotions have seen growth over the prior year between 35 and 60 percent. In every case, the post-promotion issue sales remained higher than the prior year by better than national averages, says Alleger.
"Some of the work in the past eight months has not been what we've done in general over the years," he adds. "I have a feeling that some of these practices will now be part of our regular plan going forward."
VITAL STATS: Rodale's dual promotions have seen annual growth between 35 and 60 percent; its temporary price reductions have seen 100 percent realized growth.
Meet the Author
---