Rich Antoniello

CEO, Complex Media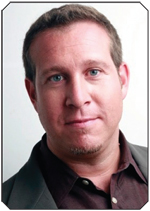 Complex Media, which produces Complex, has a portfolio of over 90 news, fashion and entertainment sites.
"We've been on an unbelievable growth trajectory," Antoniello told FOLIO: in February. "We've actually managed to accelerate our growth as we've gotten larger, it's like the snowball that rolls down the hill and picks up speed. If you go January to January, the entire network is up by almost 153 percent in page views and 197 percent in unique visitors. We've added some new partners, but the majority of this growth is organic."
Having dedicated social media properties, like individual Twitter accounts for Complex Sports or Complex Gaming, in addition to original reporting that gets shared and picked up on other sites, has been a huge factor in the company's consistent growth.
"We don't have the hugest following in the world, but if you look the activity and interactions we have with our audiences, that number is off the charts," he says. "One out of every eight Facebook fans engage with a story every week. That's amazing—some brands have a whole lot of likes, but 90 percent of those people never revisit their page."
The company also instituted a news ticker several months ago, which feeds content across the majority of its 90 properties, a move to leverage common audiences and continue building growth. Antoniello says that each of the company's individual sites have not experienced less than an 11 percent growth rate for page views since the news ticker was developed.
"You have to use all of the tools," he says. "Twitter, Facebook, curation, aggregation, co-branded content development—the entire tool bag. You attempt these things and learn from there. Anyone that says they have one formula that works for everything, I'm going to show you someone that doesn't have a formula that will work for very long."
VITAL STATS: In January 2012 Complex.com got 4.7 million unique visitors, a 161 percent increase over January 2011's 1.8 million unique visitors. The website is reporting a 428 percent increase in page views year-over-year from January 2011 to 2012. Complex.com went from 17 million monthly page views in January 2011 to 91 million in January of 2012. In February, Antoniello projected revenues for the first quarter of 2012 versus the first quarter of 2011 to be up 127 percent.
Meet the Author
---