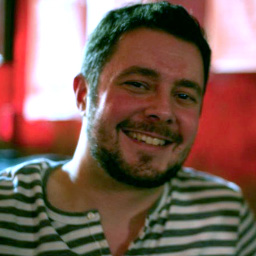 Anthony De Rosa, social media editor for Reuters, is joining quick-hit mobile news curator Circa as Editor-in-Chief.
"Welcome to the new world, where managing tweets can lead to the Editor-in-Chief job," Circa co-founder Ben Huh tweeted after the announcement earlier today.
De Rosa, who officially starts in mid-June out of a New York office, will be added to the app's growing editorial team that includes Founding Editor David Cohn and 11 staffers worldwide.
"There's a huge opportunity to present news in a way that's made for mobile," De Rosa says in a statement. "Nobody is thinking about this more than Circa and I'm thrilled to help move that mission forward."
Among his accomplishments at Reuters, De Rosa trained editorial staff to use social media for news leads and implemented live blogging initiatives to keep stories living beyond the first deadline.
Going from the traditional media world of Reuters to a new media startup like Circa-the company was founded last October-was a central part of the appeal, he says. The app relies on human editors to filter stories down to key factual bullet points and quotes, allowing users to "follow" a story for updates via push notification.
Circa has raised $1.65 million to this point in two rounds of funding, according to TechCrunch.
The company is now iOS-only, but is set release an Android edition by the third quarter of this year. A 2.0 version of the existing iPhone app is also in the works.
To stay updated on the latest FOLIO: news, become a Facebook fan and follow us on Twitter!