How Future US Plans to Bounce Back

Return to Profit: A Q+A with president John Marcom.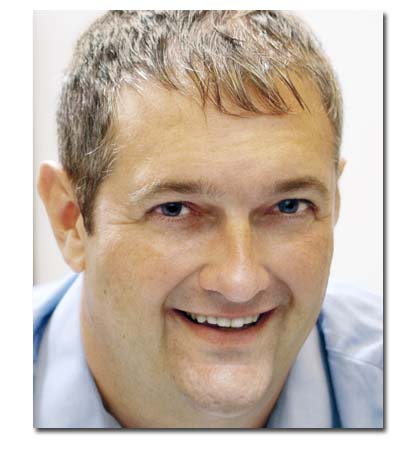 The shutdown of Anderson News in February 2009 plunged the newsstand efforts of many consumer publishers into chaos, but few were as affected as Future US. In 2008, Future US was among the top 20 newsstand publishers based on retail sales, according to a report by FOLIO: sister magazine Audience Development. However, in 2009, the combination of newsstand disruption and the drop in advertising around video games (games account for half of Future US's total revenue) forced the company from profitability.
In the first half of fiscal 2010 (ended March 31), revenue fell 10 percent to $33.5 million, due in part to a 6 percent planned reduction in the number of published products and a 23 percent drop in advertising revenue. But the company is looking to bounce back, putting a new contract in place with Time Warner Retail and improving to a 2 percent circulation loss in the first half of fiscal 2010, compared to an 18 percent drop in circulation in the first half of fiscal 2009, despite 50 percent fewer specials.
FOLIO: speaks with president John Marcom [pictured above] about the plan to return Future US to profitability.
FOLIO:: What was the takeaway from the first half performance?
Marcom: The big challenge for the first half was that games advertising was really weak in the September to December period compared to the year before. The second half will be strengthened, thanks to the E3 games expo and a lot of new activity following that for the rest of this year into the next fiscal year.
The combination of the severe recession and the relentless digital advance has clearly left the industry reeling. But these factors are forcing healthy change—the historic over-reliance on ad revenues to offset low consumer pricing for instance, has been shown to be barely sustainable during this recession.
FOLIO:: Where do you expect to see growth coming from? Where do the print titles fit in?
Marcom: As the dust settles from the combined impact of recession and the disruption to the newsstand last year, it looks like the real consumer appetite for our magazines is still as healthy as ever.
We are spending a lot of time this year thinking about the fundamentals—improving our retail management, driving up pricing, improving our cover designs, working hard on ad sales staff development and relations with our core customers.
Online, it's all about building better user experiences to increase engagement at our core vertical sites. We are particularly excited about the growth of a couple of new products. Guitar Aficionado, a luxury lifestyle title launched last year by our music group, is building readership fast and opening doors to advertisers such as Ralph Lauren and Porsche who never knew Future before.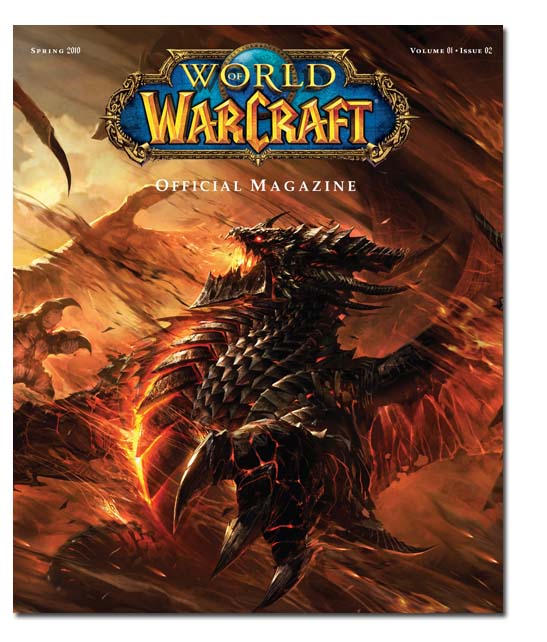 Our quarterly World of Warcraft: Official Magazine, published in partnership with Blizzard Entertainment, is leveraging decades of experience in games—we are marketing subscriptions exclusively online to World of Warcraft players, and shipping tens of thousands of fans around the world a lavishly illustrated magazine every quarter. The economics are very sweet. World of Warcraft: the Official Magazine is not a newsstand product, it's a premium priced subscription product. The basic rate for four copies per year in the U.S. is $39.95. It's marketed almost exclusively online through World of Warcraft's own channels. That means the conventional economics—direct marketing, newsstand distribution—all fall away so you just have a very clean equation and you can put the investment against quality editorial. Our customer publishing segment is up 24 percent in revenue in the first half of 2010 and that's another $500,000 of revenue.
It's a model we talk about when approaching other partners. For that to work, you need some kind of massive audience passion around a particular brand or game. The model of sharing risk upfront with our marketing partner and sharing rewards down the road is one we continue to have conversations about.
We just announced a partnership with Best Buy for @Gamer. There is a lot of science about how we're targeting prospects. Best Buy has a large database of customers and we'll know how to target the magazine and tailor the product as it gets larger.
And we are kicking around at least three or four new brand ideas—all of which, as it happens, seem likely to have a printed product as their foundation.
FOLIO:: With the wholesaler collapse, 2009 was a rough year on the newsstand for much of the consumer category, including Future US. How have you responded? How
are newsstand sales trending in 2010?
Marcom: The collapse was painful, but we've come out of it with a much surer grip on how we run the business. We have adjusted draws and distribution footprints, and expect to see both good gains in efficiency this year and also volume recovery across our core titles.
Beyond that, I think the newsstand settled down to a much more predictable pace. We've done a lot of work to make draws more efficient and we've looked closely at the distribution of print, fine-tuned and restocked outlets that disappeared during the disruption last year and had another look at where we place copies. It's a lot of basic hard work looking at where we're putting the inventory.
Meet the Author
---