Restructuring Helps Slow Losses at RDA

Publisher reports $27 million first quarter loss.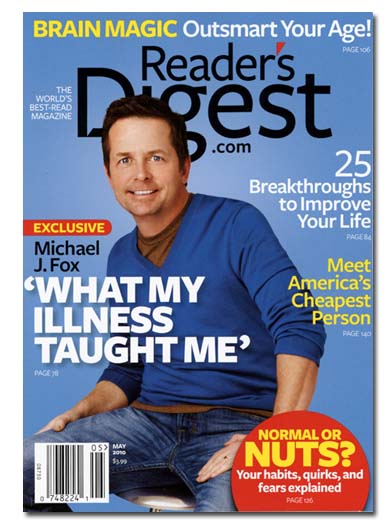 Through the first three months ended March 31, the Reader's Digest Association reported an operating loss of $27.1 million, down considerably from a $499.3 million loss during the same three-month period the prior year. Revenues declined 10.2 percent to $413.9 million, the company says.
RDA attributes the loss to contractual charges related to the strategic repositioning of the business as related to its emergence from Chapter 11 bankruptcy protection earlier this year, and $19.2 million in restructuring charges. The U.S. segment of the business saw profits grow 19.5 percent to $9.2 million during the first period, compared to an operating profit of $7.7 million for the prior year period. Revenues fell more than 17 percent to $134.2 million, caused in large part to its previously announced rate base reduction at Reader's Digest magazine from 8 million to 5.5 million, and a pullback in frequency from monthly to 10 times annually. RDA also no longer publishes Selecciones, Cooking For Two, Backyard Living or Purpose Driven Connection, which contributes to lower revenues.
Meanwhile, profit at RDA's international segment slipped 64 percent to $3.6 million versus $10 million in 2009. Its Lifestyle & Entertainment Direct business reported a profit of $8.2 during the period, up from $1.9 million during the same three-month period last year.
In connection with its emergence from bankruptcy protection, RDA pushed back its fiscal year-end from June 30 to December 31, 2009, the company says. Following emergence, RDA says it instituted "fresh start accounting" practices. The most significant effects, the company says, will include: the write-down of the unearned revenue liability which reduce magazine revenues after emergence from Chapter 11; an increase in depreciation and amortization expense prospectively as a consequence of the adjustment to the fair value of tangible and intangible assets; and a reduction of pension income due to the write-off of unrealized gains on pension assets.
According to RDA president and CEO Mary Berner, the management team is "pleased to have achieved consolidated cash EBITDA of $177.6 million for the 12 months ended December 31, 2009, which was at the high end of our expected range of $170-$180 million. In addition, we have continued on our path to improved profitability, as demonstrated by our increase in segment operating profit to $22.6 million for the combined first quarter, which was driven by strong increases in our Lifestyle & Entertainment Direct and U.S. businesses."
The company also reported financial results for the six-month period that ended December 31, 2009: an operating loss of $5.8 million on roughly $1.1 billion in revenues, which were down 3.1 percent.
Meet the Author
---