Reports: U.S. News to Go Monthly

Struggling magazine to reduce frequency.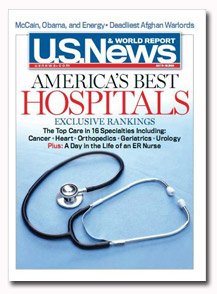 With print advertising in a precipitous decline, U.S. News & World Report, a magazine once considered a distant third in the newsweekly category to Time and Newsweek, is reducing its frequency.
The magazine, which had announced in June that it would shift its frequency to biweekly in 2009—effectively ending its status as a "newsweekly"—will now become a monthly, according to a pair of news reports citing staffers briefed with the plans.
A spokesperson for the magazine would not confirm or deny the frequency change. Executives at the magazine were not immediately available for comment.
As part of the struggling newsweekly category, U.S. News saw ad pages plummet 28.2 percent over the first nine months. Estimated ad revenues were $138.2 million, down 29 percent, according to Publishers Information Bureau figures.
In June, U.S. News announced that it would shift its focus from news to its "Best of" franchises, health, business and education coverage and daily content on its Web site. In July, the magazine unveiled an extensive redesign.
In an interview with FOLIO: in New York earlier this year, U.S. News president Bill Holiber said the changes reflected a shift in the company's editorial strategy, moving the brand away from a newsmagazine toward becoming a consumer guide of personal and "public service" journalism. "It's about how news affects our reader's lives," Holiber said.
"We stopped chewing over last week's events years ago in order to give you more timely perspective and analysis," editor Brian Kelly wrote in an editor's note announcing the redesign. "But the rapid rise of the Internet has caused us to rethink that model as well." as well.
Meet the Author
---