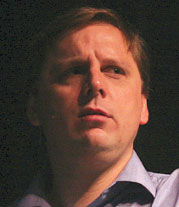 AOL's week-long TechCrunch saga has apparently ended (or has it?) with the firing of TechCrunch founder and editor Michael Arrington, according to Fortune.
The recap: Reports surfaced last week that Arrington was launching a venture capital fund ("CrunchFund"), with an $8 million commitment from AOL.
The news prompted a barrage of criticism, with some saying a journalistic enterprise shouldn't be using its platform to seek investment opportunities, while others said it's just an example of TechCrunch rewriting the rules and that the tech blog was never really a journalistic endeavor anyway ("Remember that TechCrunch started as VC @arrington's blog to write about startups," tweeted BuzzMachine founder Jeff Jarvis. 'He returns to his roots.").
(In a tweet, Arrington says, "Fortune/CNN at least has the balls to say they want us dead. Other competitors just whine.")
Yesterday, Arrington himself threw down the gauntlet in a post (titled, 'Editorial Independence') demanding either editorial independence for TechCrunch or AOL sell the company back (AOL acquired TechCrunch last year for $30 million).
"As of late last week TechCrunch no longer has editorial independence," wrote Arrington. "Some argue that the circumstances demanded it. I disagree. Editorial independence was never supposed to be an easy thing for Aol to give us. But it was never meaningful if it shatters the first time it is put to the test. . .If AOL cannot accept either of these options, and no other creative solution can be found, I cannot be a part of TechCrunch going forward."
However, there's uncertainty as to whether Arrington is even really gone, notes Fortune, and VentureBeat says that AOL has been "so wishy washy, there's no telling what will happen now."