Report: Wasserstein Exits BusinessWeek Bidding Fray

With final bids due, New York magazine owner walks away.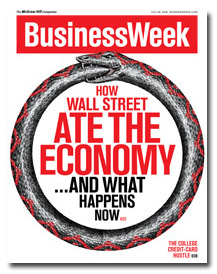 Bruce Wasserstein, who was considered by some to be the front runner in the bidding for McGraw-Hill's BusinessWeek, is said to have decided against making a final bid for the magazine.
BusinessWeek's media columnist Jon Fine suggested that Wasserstein's exit from the bidding leaves late entry Bloomberg as the favorite among the magazine's potential suitors. Other bidders include Fast Company and Inc. magazine owner Joe Mansueto, ZelnickMedia, Platinum Equity and OpenGate Capital, the private equity firm that acquired TV Guide late last year.
It was not immediately clear why Wasserstein exited the bidding process. A Wasserstein spokesperson could not immediately been reached for comment.
When contacted by FOLIO:, a McGraw-Hill spokesperson declined to comment on the details of the bidding process. "We're very pleased with the level of interest we've seen, which reflects the very strong reputation and following that BusinessWeek has," the spokesperson said.
One M&A observer told FOLIO: that Wasserstein might believe another bidder is willing to pay more for BusinessWeek than he thinks the magazine is worth or, possibly, he can't figure out how to turn the business around.
According to a New York Times report, BusinessWeek lost $43 million last year. The magazine also is considering a 20 percent workforce reduction (85 positions), depending on who the buyer might be.
Meet the Author
---