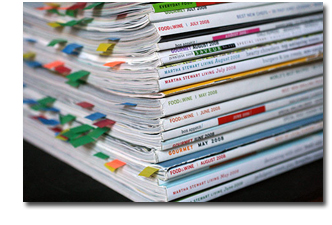 Only 22 magazines folded during the first period of 2010, according to the latest report from online magazine database MediaFinder.com. That's a dramatic reduction in the number of publications that died off during the same period last year: 95. It's good news for an industry that has experienced a severe contraction since before the onset of the economic recession.
But before we begin to think the magazine industry is poised for significant growth, MediaFinder's report noted that only 25 new titles launched during the first three months, compared to 110 during the first quarter last year. Seven publications ceased print operations and went online-only, versus 16 in 2009.
Among the 22 new titles, the three categories that saw the most action were health, food and home, MediaFinder says. Some launches in the health category included Walk It Off and Livestrong Quarterly, the magazine for Lance Armstrong's cancer foundation.