Report: Just 45 News Magazines Remain

Category experiences biggest five-year decline; regionals outnumber any other.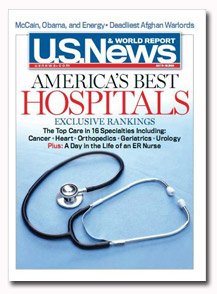 With a lower barrier for entry, regional magazines outnumber any other category of magazines with more than 1,120 titles in 2008, according to the National Directory of Magazines—which catalogs more than 20,500 U.S. and Canadian magazines, tabloids and major journals.
The other most populated magazine categories this year are medicine and ethnic, with 1,119 and 952 titles respectively.  The business and industry category had 626 titles. Last year regional magazines also ranked number one in number of titles with 1,138, according to the directory.
"Regional magazines capitalize on the fascination with 'things local' and also benefit from strong local advertising," according to Trish Hagood, president of Oxbridge Communications, publisher of the directory.  "Many regional magazines are also pitched to an upscale audience making them doubly attractive to readers and advertisers."
Over the five year period from 2003 to 2008, the number of news magazines saw the greatest decline, dropping 39 percent from 75 to 45 publications, according to the directory.  Shelter magazines saw the biggest spike, jumping from 83 to 241 titles.
With its advertising in a precipitous decline, U.S. News & World Report in June announced that it would move to biweekly frequency in 2009—effectively ending its status as a "newsweekly"—and shifting its focus from news to its "Best of" franchises, health, business and education coverage and daily content on its Web site.
Meet the Author
---