REPORT: Disappointing First Quarter for the Magazine Industry

Overall pages down 8.2 percent for January to March 2012, per PIB.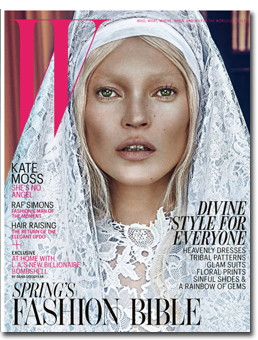 The magazine industry has not shaken its advertising slump quite yet. According to the latest report from industry authority Publishers' Information Bureau, ad pages for the consumer magazine sector were down 8.2 percent in first quarter 2012 when compared to the same period in 2011—36,868.25 pages to 33,827.7 pages.
Many women's titles suffered in the first three months of this year, with Better Homes & Gardens, Essence, O! The Oprah Magazine and Ladies' Home Journal among those seeing ad page drops. Vogue, Harper's Bazaar and Cosmopolitan remained basically flat.
Bucking the trend is Marie Claire, as the book saw a 10 percent increase in ad pages for Q1 2012, as is W, which experienced a 16.6 percent increase in ad pages.
The news category saw mixed results, as The Economist saw a 4.8 percent decrease in pages from 486.4 pages to 463.17 ad pages, and TIME fell almost 21 percent from 286.95 ad pages in Q1 2011 to 227.01 pages in Q1 2012. The Week saw a drastic 31.5 percent drop, down from 170.12 pages in Q1 2011 to 116.61 pages in Q1 2012.
On a more positive note, Bloomberg Businessweek's ad pages increased 8 percent from 313.19 pages to 338.86 pages in the first quarter of 2012. Forbes saw a 7.4 percent increase to 330.83 pages. Newsweek enjoyed a 27.5 percent spike to 183.26 pages in Q1 2012.
2012's first quarter was a mixed bag for the men's sector as well. Boys' Life dropped 42.2 percent from 29.62 ad pages to 17.13 ad pages. GQ fell 2.9 percent; Maxim tumbled 26.7 percent; and Men's Fitness is down 25.8 percent. Men's Health was also down, dropping 11.9 percent from 142.38 ad pages to 125.42 ad pages in Q1 2012.
Men's Journal managed to stay relatively flat with a 2 percent decrease in ad pages, as did Details, with a 1.4 percent increase. Playboy is also staying afloat with a 1.3 percent increase in ad pages to 92.34 ad pages.
One category showing no signs of slowing down is Spanish-language titles. People En Espanol increased its ad count 16.2 percent to 142.99 pages. Ser Padres is up 24.6 percent to 29.28 ad pages; Siempre Mujer's ad pages spiked 26.2 percent to 45.62 ad pages.
Categories, Hikes and Declines

Out of 12 advertising categories, only two (toiletries & cosmetics and apparel & accessories) saw increased ad pages in the first three months of 2012. Automotive took the biggest hit with a 35.8 percent decrease; food & food products ad pages fell 17.8 percent. Public transportation, hotels & resorts also took a hit, down 12.4 percent in ad pages.
Some ad page winners from first quarter 2012 include: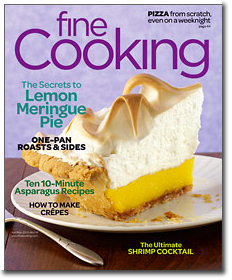 Reader's Digest Large Edition: Up 100 percent from 30 to 60 ad pages
Fine Cooking: Jumped 76.9 percent from 8.71 to 15.41 ad pages
Veranda: Spiked 64.1 percent from 93.15 to 152.82 ad pages
Dash: Rose 52.2 percent from 16.33 to 24.85 ad pages
Some of the larger ad page declines are as follows:

Arthur Frommer's Budget Travel: Down 56.1 percent from 76.36 to 33.55 ad pages
National Geographic Kids: Fell 52.4 percent from 7.79 to 3.71 ad pages
Sporting News: Down 80.1 percent from 83.02 to 16.5 ad pages
Spa: Dipped 56.4 percent from 24.83 to 10.83 ad pages
Meet the Author
---