Austin Ventures to Acquire Entrepreneur

Texas-based private equity group said to be lead buyer.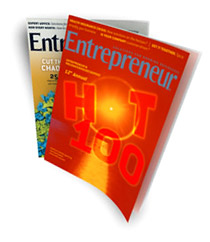 Texas private equity firm Austin Ventures is the primary private equity player in negotiations to acquire Irvine, California-based Entrepreneur Media, publisher of Entrepreneur magazine.
The buyer was first reported by paidcontent.org. A source confirmed to FOLIO: Friday that Austin Ventures is indeed the buyer, and that the sale price will be close to the $200 million Entrepreneur was seeking in the deal.
Entrepreneur president Neil Perlman did not immediately return a request for comment. A spokesperson for Austin Ventures declined to comment on pending deals.
Yesterday, FOLIO: reported that Entrepreneur Media had completed the final bidding stage of its acquisition and has moved to the due diligence phase of the process with a Boston-based private equity group which, according to paidContent, is the subordinate buyer. The deal could be finalized as early as mid- to late-July.
Executive editors Maria Valdez Haubrich and Karen Axelton have resigned, FOLIO: reported yesterday. The resignations follow the departure of longtime editor Rieva Lesonsky. Earlier this week, former WiesnerMedia business development vice president Amy Cosper was named as Lesonsky's replacement.
Meet the Author
---