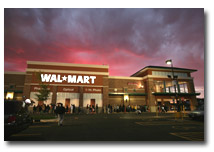 The volume of sales being conducted in scan-based trading relationships between mass market magazine wholesalers and their chain retail customers—in which the wholesalers maintain ownership of inventory within retailers' warehouses or stores until items are scanned at the point of sale—is now over 25 percent and is expected to increase significantly in the near future, according to a new report prepared by newsstand consultant Baird Davis and New Single Copy editor and publisher John Harrington.
Other major mass merchandiser chains that are currently testing the program, such as Kroger's and Alberston's, could increase the volume of sales by 15-20 percent, according to Harrington, once they make the program active.
The "Scan-Based Trading for the Magazine Industry" report stated that, to date, SBT has occurred exclusively between wholesalers and retailers with the costs being overwhelmingly put onto the wholesalers.
"We hope that this report will urge publishers, national distributors and wholesalers to get together and make this an industry project, instead of just a wholesaler-retailer project," Harrington told Circulation Management this week.
The expansion of SBT between retailers and wholesalers was primarily the result of the advancement of the program between Wal-Mart and its wholesalers, according to the report. The company, which represents approximately 15-18 percent of magazine mass-market retail sales, and its suppliers had been developing the program since 2002 and began fulfilling requirements in early 2007. Other wholesaler retail customers demanded acceleration of their programs after that.