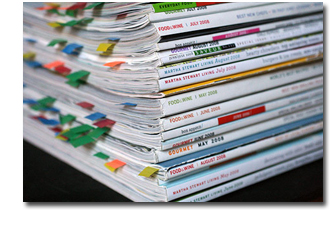 There were 193 new magazine launches in 2010, while 176 folded, according to magazine database MediaFinder.com. That's down from 596 magazine closures in 2009.
Food magazines posted the most launches of any single category, at 28. Regional magazines had the next highest number of launches at 15, with titles such as Bel-Air Magazine. The Health category saw 10 new launches including Livestrong Quarterly.
The Home magazine category was hit the hardest consumer category over the last year, with 13 titles closing, including Mountain Home and Home Miami.
B-to-B Sees More Magazines Fold Than Launch
In the B-to-B sector, 34 new titles launched, including CinDayB2B and Sustainable Engineering, while 47 folded, including Printing News and Maddux Business Report.
Meanwhile, 15 of the 28 magazines that converted to online-only were b-to-b titles, including American Machinist.