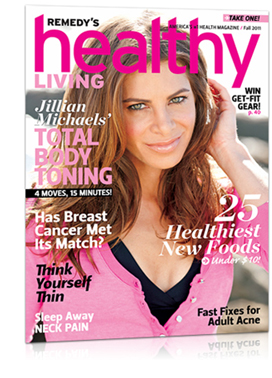 Remedy Health Media, a healthcare information provider and media company, recently launched a new ad-supported email newsletter service designed to directly connect healthcare providers—doctors—with patients based on specific conditions.
To create the service, called Patient Health Services (PHS), Remedy partnered with software companies that create the data platforms doctors use in their practices to manage their patient care.
PHS is integrated with the data platforms and doctors pay for it as part of the package. From there, doctors are able to create e-newsletters using Remedy-produced content that's tailored specifically to a patient's condition. Content can include meal plans, eating lists, medication information and further medical-related information.
The opportunity for PHS essentially sprang out of Obamacare, says Remedy chief revenue officer Jim Curtis. As a result of the new healthcare act, doctors are required to install an in-office patient data management software platform in an effort to improve patient services and follow-up care.
To stay on the good side of HIPAA, the email service is double opt-in, says Curtis. "Patients approve to receive the emails when they sign in at the doctor's office and then opt-in again when they get the first email."
The emails are monthly and originate from the doctor's office, but Remedy handles the actual transmission and management. "It's good for the doctor because he can keep in touch and it's good for the patient because they're getting quality information and it helps them stay more compliant with their treatment plans," says Curtis.
Content is written both exclusively for the newsletters and pulled from Remedy's existing brands, such as Healthcentral.com.
Key to the service is the ad model, which allows pharma companies, which have had increasing challenges marketing directly to consumers, a channel to reach patients directly according their disease condition. "Pharmaceutical companies prefer to speak one-to-one, but that has been challenging for them. We saw that we could do it in a HIPAA-compliant way," says Curtis.
During a trial period, open rates averaged 45 percent, says Curtis, with click-throughs 100-times typical industry rates.
Curtis says Remedy reaches 175 million consumers across all its products and expects to have five million email subscribers to PHS from 500 practices by the end of next year.