Regional Publisher Shannon Media Launches Knoxville Title

Debut issue ships 20,000 copies.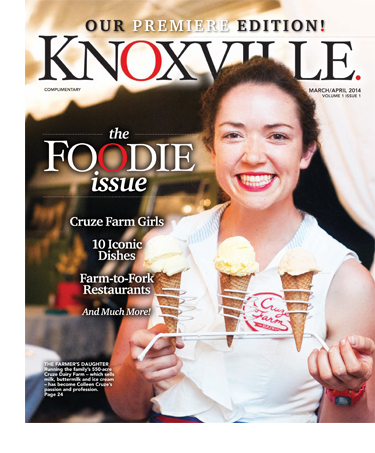 If there's one market that's still launching new titles it's the city and regional publishers. Whether or not those new brands last is another question, but Chapel Hill, North Carolina-based Shannon Media Inc. has a promising debut with Knoxville, a bimonthly serving its namesake Tennessee city.
According to Shannon Media's president, Dan Shannon, the launch has been the company's most successful in terms of revenue. The March/April launch issue features 24 pages of ads from 43 clients.
While not a grand slam in pure revenue terms—the magazine has around $200,000 booked for the rest of the year, and Shannon says he's spending "a lot more than that" on the launch—the first issue has outperformed the launches of his other titles, Chapel Hill Magazine, Taste Magazine and Durham Magazine.
The first issue of Knoxville was sent to 15,000 regional households, 1,500 businesses and 100 retail distribution points.
The magazine shares design and production services with the Chapel Hill office, but editorial and sales are based in Knoxville.
Shannon says the launch model was essentially the same as his previous brands. At this point, identifying the opportunity comes down to certain city characteristics. "All cities are works-in-progress," he says. "But [Knoxville] is pretty far along—huge crowds, lots of commerce and entertainment. It's prosperous and progressive. The model's been done before. We know it will be successful if it's done right. The cities that do the best are the cities that love themselves. Knoxville is one of those."
Plus, Shannon points to the shrinking newspaper market as another opportunity for city and regional magazines. "People still want a connection to their home towns and city and regional magazines fulfill that connection in ways they didn't before because they didn't have to."
Meet the Author
---