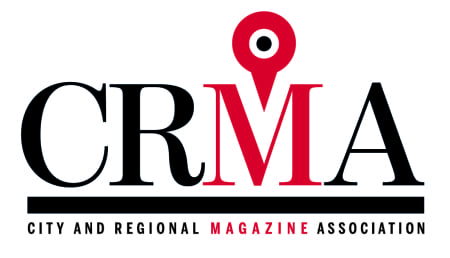 Readers of city and/or regional magazines are mostly affluent, well-educated, and often make purchases based on ads seen in print publications, according to an independent readership study commissioned by the City and Regional Magazine Association (CRMA), released today following the organization's 40th annual conference in Denver, Colorado.
Attempting to measure—or perhaps, demonstrate—the strength of the audiences to which regional magazines cater, the CRMA commissioned a reader survey of all 71 member magazines to gain futher insight into their consumption and spending behaviors.
The study suggests that regional magazine readers are mostly female (61 percent), generally hold a college degree (79 percent), and are relatively affluent, with a median household income of $162,000. And the items on which they dispose of that income often come advertised in the regional magazines they read; 68.4 percent of regional magazine readers purchase products and services from ads seen in publications, suggests the survey.
From the survey data, the CRMA estimates that, each year, ads in its members' publications influence more than $177 billion in consumer spending, which is roughly the GDP of Romania, according to the International Monetary Fund.
The survey indicates that individual copies of regional magazines average 4.3 readers per copy—about 17 percent of regional magazines are distributed through means other than newsstand sales and mailing to subscribers, such as in waiting rooms and hotels—while 76 percent of readers say they will have the old edition of a magazine "in hand" when the new edition arrives. The CRMA says both of these figures indicate that city and regional magazines are considered both resources and keepsakes.
Saluting the Top Regional Mags of the Year

As part of the annual conference, which concluded yesterday, the CRMA revealed the winners of the 31st annual National City and Regional Magazine Awards, administered by the University of Missouri School of Journalism and determined by a panel of over 100 judges from across the consumer magazine sector.
Winners were recognized across 31 categories, plus an additional three for General Excellence, one each for Sonoma Magazine, D Magazine, and Washingtonian.
Despite falling short in General Excellence, Texas Monthly was the big winner of the day, taking home eight awards for Essays/Commentary/Criticism, Feature Story, Column Writing, Reporting, Excellence in Writing, Excellence in Design, Feature Design, and Designer of the Year (Emily Kimbro). The magazine was nominated in an additional seven categories.
Portland Monthly, 5280, and Los Angeles Magazine each earned three awards, while Sonoma Magazine, Boston Magazine, D Magazine, and Philadelphia Magazine rounded out the multiple-award winners with two each.
View the full list of winners here.
---
Correction: An earlier version of this story stated that the survey was conducted by the CRMA. A source familiar with the matter tells Folio: that it was conducted by a third party.