Regional Mag Maryland Life Closes Down

Publisher cites lack of sales, region-specific challenges.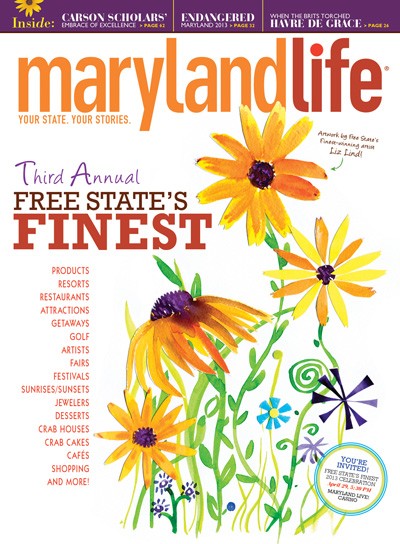 Regionals were among the most-launched magazines in the first half of 2013, but there's still churn in the segment.
Great State Publishing and its chief editorial product, regional magazine Maryland Life, have shut down after nine years, the company announced in a statement. The already-released June issue will be its last.
Dan Patrell, publisher and editor-in-chief of Maryland Life, blamed the closing on a lack of sales.
"We were actually doing well in advertising sales individually with our account executives, but the bottom line was that I didn't have enough of them and had a bear of a time finding additional salespeople or ways to increase the [existing] revenue streams," he tells FOLIO:. "The model that we had, as fantastic as the editorial was, wasn't sustainable."
Great State Publishing had taken on ancillary projects like visitor guides and other specialty publications, but Maryland Life—with a circulation of 55,000 to 60,000, Patrell says—represented the vast majority of the company's revenue.
Patrell wouldn't comment on the possibility of an outright sale, but says he had sought additional investors "for a long time," with no success.
A Tough Market
Patrell cited regional difficulties specific to the Maryland market that made attracting ad sales difficult. Sitting between two major metro areas—Washington, D.C. and Baltimore—there were a number of competing publications including well-known regionals The Washingtonian and Baltimore.
"When you have that proximity, that geography, and quite frankly we're a wealthier state, we have a lot of smaller regional magazines in this area," he says. "No one would compete with us directly, but indirectly, it's always a bite out of the advertising pie."
See Also: Multiplatform Breakthroughs in Regional Publishing 
Patrell had hoped continued investment in the editorial product would increase sales, but the magazine shuttered before its latest product, an iPad edition, went out. Though it already offered a digital replica, Maryland Life was preparing to release the iPad version in tandem with its August issue.
"I wanted to attract additional eyeballs, and I think it's a different eyeball," he says. "I was interested in expanding its base, with, quite frankly, a minimal cost impact. Going digital doesn't really have to cost an arm and a leg." 
To stay updated on the latest FOLIO: news, become a Facebook fan and follow us on Twitter!
Meet the Author
---