Regional Luxury Publisher Closes Tampa Bay Illustrated

Palm Beach Media Group shutters nearly seven-year-old title.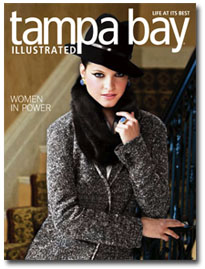 Florida luxury magazine publisher Palm Beach Media Group has suspended publication of Tampa Bay Illustrated. The November issue will be its last.
Citing the "current economy," Palm Beach Media said it will "direct its earnings and investment capital to a variety of opportunities in its more-established markets." "We want to grow market share and develop or acquire new products where we're already the leader," group publisher and COO William R. Wehrman said in a statement. "If this downturn absolutely had to come, we wish it had been a couple of years later in TBI's development."
Five positions were eliminated in connection with the closing, a spokesperson told FOLIO:.
Launched in January 2003, TBI published 11 times a year, including a July/August issue, and carried a 15,000 circulation.
Palm Beach Media Group continues to publish more than 10 other regional Florida luxury lifestyle titles, including Palm Beach Illustrated, Naples Illustrated and Reflections.
Meet the Author
---