Regional Arlington Magazine Debuts

Co-founder Steve Hull is former SVP of Atlantic Media.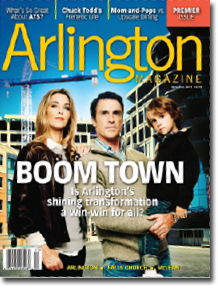 The regional magazine sector continues to expand as new publication Arlington Magazine debuts this month.
With a bi-monthly frequency, Arlington Magazine's first round includes 25,000 print copies.
Arlington Magazine is a sister publication of Bethesda Magazine, which hit newsstands in 2004. Steve Hull, publisher of Bethesda, launches Arlington with publisher Greg Hamilton.
Rounded out by editor Jenny Sullivan, Arlington's staff cumulatively boasts an extensive publishing background: Hull was senior vice president of Atlantic Media before launching Bethesda; Hamilton formerly acted as chief marketing officer with Congressional Quarterly. Sullivan comes from Builder Magazine, where she was senior architecture and design editor.
Arlington Magazine will be distributed to "prospective subscribers, local newsstands and other retail establishments, and prominent public places, such as doctors and dentists' offices" to garner buzz for the new publication.
Topics of interest include real estate, restaurants, family issues, education, community issues, art and more. Arlington Magazine will cover its namesake, McLean and Falls Church, Virginia.
A yearly subscription costs $19.95, with a slightly discounted two-year price tag of $34.95.
Meet the Author
---