Reflecting on John Suhler's Impact

A career arc that went from circulation to investments transformed an industry.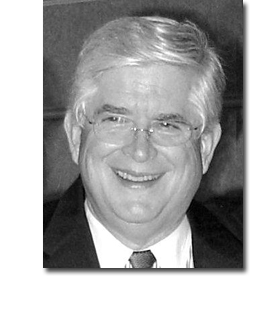 Min wrote about John Suhler's retirement last week. Other than that, and some mentions in the financial-industry media, his retirement didn't make much news. To me, that's an oversight, because John Suhler is certainly one of a dozen or so major figures in the magazine industry in the last 40 years.
That group includes people like Bill Ziff, who founded two major magazine companies; both had brands that live on today. It includes people like Peter Diamandis, who in the eighties bought CBS Magazines for $650 million and flipped it to Hachette less than a year later for a $100 million in profit. It includes iconic editors like Helen Gurley Brown and Tina Brown. And IDG's Pat McGovern.
For a bunch of reasons, John Suhler belongs in that group. Suhler and his partner, John Veronis, created the category of boutique media investment firm in 1981, with the launch of VS&A, a brokerage firm specializing in the magazine industry. It was VS&A that managed the $3.2 billion sale of the TV Guide to News Corp. in 1988. More recently, TV Guide sold for $1.
And it was VS&A (later renamed VSS when a third partner, Jeffrey Stevenson, was added) that led the way for a host of other firms, including JEGI, DeSilva+Phillips, Berkery, Noyes, and others that operate in the media-industry space.
More than that, Suhler and his partners anticipated the private-equity boom in the magazine industry. VS&A began private-equity investment funds in the mid-eighties. By the mid-nineties, with the acquisition of Ziff Davis by Forstmann Little, the private-equity boom was on—a boom that with its spectacular successes and equally remarkable flameouts has transformed the industry.
But Suhler's major impact might have come before even those milestones. Early in his career, he was a circulator, and because his father was also a magazine circulator, Suhler says, "The dinner table was a circulation bootcamp. I wasn't bathed in football," he says. "I was bathed in the language and the people and the activities of large-circulation magazines."
Suhler took that education and transformed an industry. He pioneered an analytic approach to circulation, developing mathematical models to figure out costs and volumes necessary to maintain ratebases, solicit new subs, estimate renewals, factor in cancellations, payups and all of the many moving parts associated with paid circulation. Suhler's work on circulation modeling predated the famous Lighthouse Model. He had a hand in developing the game-changing Kobak Model. And in his mid-twenties, as publisher of Psychology Today, Suhler used those analytic skills— And marketing planning and creative subscription offers like, "try a subscription for no cost, but if you like the magazine, we will bill you at our best introductory offer"—to push that magazine to an unlikely circulation of 900,000.
By 2004, VSS got out of the brokerage business and became a pure investment firm. And here's another numeric measurement of Suhler's success. In 32 years, VSS created four private-equity funds, two mezzanine funds, with about $3 billion in committed capital and invested in a total of about 70 operating companies with a combined enterprise value of $14 billion.
Not a bad career.
Meet the Author
---