Refinery29 has named Amina Canter to the position of executive VP of partnerships and distribution. She will report directly to co-founders and CEOs Philippe von Borries and Justin Stefano.
As executive VP of partnerships, Canter will manage a team focusing on video distribution, digital content development, and strategic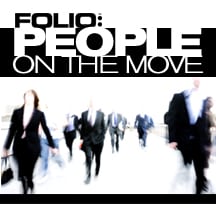 partnerships.
"As content curation and distribution have moved to the platform level, digital media companies have had to confront a new reality — to create business models where the content itself, and not just the ad boxes around the content, monetize," said von Borries in a statement. "Amina brings deep experience and understanding of the industry, traditional as well as digital, and will work with us to advance Refinery29's incredible momentum in creating and distributing IP in a wide range of channels."
Most recently, Canter served as COO and senior VP of business planning and development for Astronauts Wanted. Previously, she was the head of video strategy and business development at Time Warner Cable, and worked in corporate strategy and development at NBCUniversal.
---
Here are the rest of this week's people on the move:
Refinery29 has also named Shyema Azam its Middle East beauty correspondent, where she will report on the best brands and products from the region, beauty celebrities, as well as issues and misconceptions about Muslim beauty.
Tom Junod has left Esquire to join ESPN the Magazine and ESPN.com as a senior writer. He served as writer-at-large at Esquire for 19 years before joining the company, and also previously worked at Sports Illustrated and GQ.
Michael Learmonth will be the news director of Vice News, after being laid off by International Business Times last month, where he served as global technology editor and covered media and culture. Previously, Learmonth covered technology, entertainment, and marketing for Advertising Age, Business Insider, Variety, and Reuters.
Eric Hagerman has joined Consumer Reports as leader of the content development team for home and appliance coverage. Most recently, he served as special projects editor and director of video and multimedia content at This Old House.
Bloomberg Media has hired Kate Krader as food editor for Bloomberg Pursuits, effective August 8. Krader joins the brand from Food & Wine, where she served as restaurant editor for over 20 years.
Bryant Urstadt joined NPR's Planet Money team as senior editor on July 25. Urstadt previously served as features editor at Bloomberg Businessweek.
Bustle has promoted several of its staff. The brand promoted Sam Stahl from senior VP of sales to chief revenue officer, Ryan Chambers from director of sales to VP of sales, Lindsay Mannering from deputy editor to managing editor, and Julie Alvin from deputy editor to executive editor.
VertaMedia has appointed Ian Newfeld to head of North American sales. Most recently, Newfeld managed the sales and business development efforts of AniView and NTENT.