Reed Exhibitions to Manage Jewelry Magazine

RBI officially passes JCK to sister division.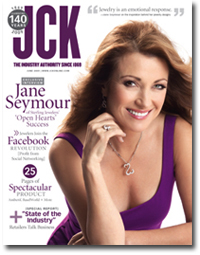 Following Reed Elsevier's announcement that it would put many of its U.S.-based Reed Business Information properties back on the block, RBI has formally passed management of jewelry title JCK magazine to its sister division, Reed Exhibitions.
According to Reed Exhibitions' North American executive vice president Nancy Walsh, the group sees "potential to create new value and increasingly effective programs for our customers." Reed Exhibitions produces the JCK Show in Las Vegas.
It was not immediately clear if any layoffs would be associated with the transition. RBI said group vice president Dave Bonaparte will assume management responsibility for the magazine.
In April, longtime editor-in-chief Hedda Schupak, along with six other JCK staffers, were laid off as part of a 7 percent reduction of RBI's overall workforce. About a month later, publisher Mark Smelzer resigned.
Late last month, London-based Reed Elsevier said it would put many of its RBI U.S. properties—including Broadcasting & Cable, Mutichannel News, Professional Builder, Publishers Weekly and Tradeshow Week—up for sale. The decision followed a portfolio review conducted by RBI Global CEO Keith Jones.
Reed said it will retain its Reed Construction Data, RSMeans, Variety, MarketCast, LA411 and BuyerZone properties.
Meet the Author
---