Reed Elsevier Considers Loan to RBI Buyer

British publisher said to be approaching banks about a $1.5B loan.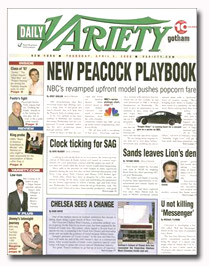 In an effort to assure its business sector magazine group is sold in one piece, London-based Reed Elsevier is putting together a group of banks to lend nearly $1.5 billion to the eventual buyer of Reed Business Information.
Banks including UBS, JP Morgan and Lloyds TSB have been approached and are expected to participate if Reed Elsevier in fact decides to offer the loan, according to a report in England's Telegraph newspaper. The loan is nearly five times RBI's underlying earnings of about $317 million. UBS is acting as the primary advisor to Reed Elsevier, according to the report.
"It is very likely now that UBS has gotten more involved," says DeSilva + Phillips managing partner Reed Phillips. "They've convinced Reed Elsevier that the best strategy is to try to sell it in one piece and to use the stapled financing to help ensure the sale."
Reed Elsevier announced its plans to divest RBI in February as part of its preliminary financial results statement for 2007. Early estimates put that sale at about $2 billion.
In the months since, rumors have circulated about who RBI's potential suitors could be, and whether Reed would sell RBI in pieces-the most recent that Reed could sell the U.S. division of RBI separate from the European group.
RBI publishes a number of trade magazines, including Variety and Publishers Weekly.
Meet the Author
---