Reed Business Suitor Losing Interest

Apax Partners appears to be reconsidering its bid.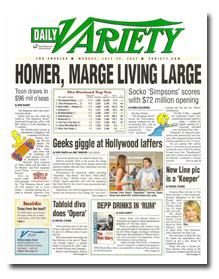 Private equity group Apax Partners appears to be losing interest in its bid for Reed Elsevier's b-to-b publishing arm, Reed Business Information.
Apax is said to be using their recent purchase of Emap's b-to-b group for $2 billion through a partnership with the Guardian Media Group as the reason for its cooled interests in RBI, according to a report in U.K.'s The Independent newspaper.
Apax and its subsidiary, Incisive Media, bought U.S.-based ALM last year for $630 million.
Other private equity groups that have stepped up as potential RBI suitors include Permira, Providence Equity Partners and Cinven. Industry observers have valued an RBI sale at about $2billion to 2.5 billion.
Last month, Reed Elsevier announced its planned divestiture of RBI as part of the company's preliminary financial results statement for 2007.
Meet the Author
---