With Redesign, Popular Science Tweaks Its 140-Year-Old Formula

New content and design aim to expand the magazine's audience.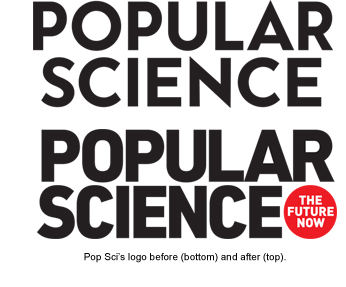 With every top editor changeover at a magazine you can bet a redesign is on its way. Such is the case for Bonnier's Popular Science, where former executive editor Cliff Ransom was recently promoted to editor-in-chief after a one-month vacancy left by Jacob Ward who departed to become science and technology news correspondent at Al Jazeera America.
Popular Science's redesign had already been in the works months ahead of the switch, but the magazine's new look, which debuts with the February 2014 issue, marks a shift to broadening the appeal of the 140-year-old title.
The new design is the first significant makeover in the last seven or eight years.
"This is more than a touch-up," says Ransom. "This is pushing our brand in a way that we haven't in some time."
Popular Science, like many other magazines of a certain age, is very aware of what its audience expects of the brand. At the same time, science and technology have become much bigger topics in the national conversation, creating both an enticing opportunity to expand reach and a renewed sense of obligation.
"What occurred to us is science and technology, in terms of their relevance to a mass audience, have changed over the last decade," says Ransom. "They've become topics of conversation in a way they never were before. They were always relegated to a geeky quadrant. And now it's the subject matter that's driving the technology in your pocket, it's driving policy decisions, it's everywhere at this point. And as a magazine named Popular Science, we felt like we were in a really good place to capitalize on that trend. But we weren't doing it and we felt like our previous design to some degree was limiting that."
And by design, Ransom is referring to both the look of the magazine and its content. "Even though we talk about what we think are some of the most important issues out there today, we weren't necessarily conveying that visually. Our ideas, to some degree, were muffled. The whole goal of this redesign was to bring those ideas to the front."
Delivering those ideas will be an emphasis on more imagery, bolder, more graphic typography and a slate of freshly-named content sections. The underlying architecture stays the same, says Ransom, but there will be a noticeable change graphically.
Topics are also getting some attention, with an effort to live up to the "Popular" in the magazine's name—the title has a ratebase of 1.3 million. "In terms of the mix of topics, we are driving to be a bit more relevant that we've been in the past," adds Ransom. "We want to show off these big ideas and big thinkers that we have every month. Part of that is through design and part of that is through story selection."
Stories will feature more people than in previous years—scientists, politicians, social scientists. And in a major change, both in personality and concept, Olympic ski racer Ted Ligety will be featured on the redesign's debut cover. This is a big deal, the magazine historically depicted a rendering of some futuristic device.
The cover story, on the science behind the Olympics, has a potentially broader appeal as well. "Story selection is going to be guided by mass-plus, in a way," says Ransom. "We are a magazine called Popular Science, we want to connect with as broad a readership as possible and we want to eat our own cooking. The goal is to still give the readers what they want, but attract new readers."
Meet the Author
---