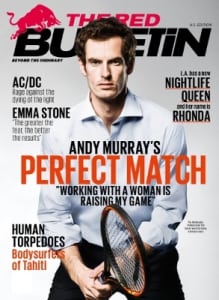 The Red Bulletin is now included into BPA's U.S. magazine audit. The consumer magazine, published by Red Bull Media House, had a base rate of 520,000 in 2014 and BPA verifies that it's grown to 550,000 this year in the U.S. It reaches well over two million readers globally. Not only is its U.S. base rate growing nicely, but it's also further distinguishing itself as more than a content marketing product.
The magazine is shifting away from its free distribution strategy and is integrating elements of a traditional model. Subscriptions start at $12 a year, and newsstand issues are priced at $4.50. "We started with zero subscribers four years ago, and we are on our way to 70% subscribers today," says director of publishing and advertising sales, Nicholas Pavach.
When asked what the upside of an audit was, Pavach says, "[We are] proud of the audience that The Red Bulletin has built. The BPA Worldwide audit provides transparency to our advertisers and validates our innovative approach to audience development."
A big piece of the puzzle has been enhancing its digital piece (although the company will not disclose traffic stats). "We are finding a complementary audience that is also interested in Red Bulletin topics and stories in a digital format," Pavach says. "We are able to move existing audiences across our owned and operated and third-party media channels and also build new audiences, especially with the young, affluent male who spends 51 minutes each month engaging with our print magazine."
He is referring to a September 2014 reader study, which polled reader engagement and demographics. In addition to the engagement metric, the survey also revealed its average reader has an annual salary of $87,500.