Red 7 Takes Over Management of an Association

FOLIO: parent company partners with exhibit designer foundation, community.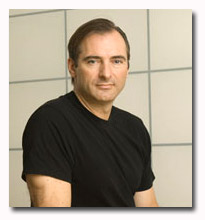 Red 7 Media, the parent company of FOLIO: magazine, today announced that it has reached an agreement with Exhibit Designers and Producers Association for the management of EPDA and its related foundation.
"This is the first instance that I know of where a media company has taken over the management of an industry association," Red 7 CEO Kerry Smith [pictured] wrote in a memo to staffers Tuesday.
Red 7 will be responsible for member recruitment, content development, management of EDPA's annual conference and Web development among other functions, Smith says. EDPA and Red 7 Media's Event Marketing Institute—a research and content resource that members pay a fee to access—will be managed under the company's newly-formed membership development group, which will focus on creating and managing member-based businesses and organizations.
"Management of a member-based association is the next logical step in our evolution from content creators to community builders," Smith wrote. "With our new structure, we are positioning the company to explore similar relationships with other entities within the markets that we serve."
Meet the Author
---