Red 7 Media Launches Research and Consulting Practice

Taps Tradeshow Week research vet Michael Hughes to lead new division.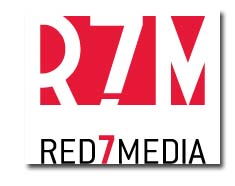 Red 7 Media, a business media and information company (and publisher of FOLIO: Magazine), has launched a research and consulting practice to help leaders in the global event, trade show and media industries analyze data and information to make more informed business decisions. Red 7's custom and syndicated research services include benchmark and best practices studies, industry growth and outlook reports, market surveys, marketing consulting and strategic advisory.
Heading this new group is Michael Hughes, former VP of Research and Consulting at Tradeshow Week, where for that past 15 years he has managed over 2,500 studies and assignments for organizations in every segment of the industry as well as leaders in the investment and consulting community.
"Red 7 Media's brands and media properties are the content and market access leaders in their markets. Providing custom and syndicated research and consulting is an additional way to help Red 7's clients and users gain competitive advantage," said Hughes.
Red 7 Media publishes Event Marketer, EXPO, Best Events and Event Design magazines; as well as the Event Marketing Institute, several industry conferences, and numerous websites. The company also publishes FOLIO: and Audience Development magazines, and the new consulting practice will extend to those brands, as well.
"We've been providing consulting services to leading companies in our markets for several years on an ad hoc basis," says Red 7 Media CEO Kerry Smith. "With the addition of Mike to the team, we'll now be able to build this capability into a core offering at a time when many companies are transforming themselves and are hungry for benchmarking and the perspective of industry experts to support their decisions. More of our customers and readers need custom information and answers to their unique business questions. Red 7's research and consulting practice will help provide these answers with data, insight and market knowledge."
Meet the Author
---