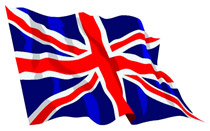 What is we love about the British? The accent? The Beatles? The Queen? Their command of their language?
This last point is the one that motivates me to post content from leading British research company Millward Brown. In a free, downloadable, very tight, four page PDF, Nigel Hollis, their chief global analyst, lays out the case for advertising in a recession with uncommon, common sense.
Although many of the points made have been made elsewhere, I recommend you download and share their report with your advertisers because Nigel simply states them all in a more convincing way.
From the report:
"1. The relationship between share of market and share of voice The connection between share of market (SOM) and share of voice (SOV) has been proven. The higher your share of voice compared to your actual market share, the more likely your brand is to grow its market share in the subsequent year. So, if you increase your marketing investment at a time when competitors are reducing theirs, you should substantially increase the saliency of your brand…
2. The relationship between brand size and profit margins. Because they enjoy advantages of scale, big brands enjoy an advantage over smaller ones in terms of attracting repeat purchase and recouping their marketing investments. Therefore, a brand that increases share during a recession stands to benefit from this multiplier once the economy rebounds.
3. Reduced "noise" during recession provides opportunities. A new product launch may actually have greater impact during a recession than at other times, for several reasons. A product that is unique or demonstrably better than others should be able to command a higher price, even among price conscious shoppers. Competitors who are running scared may be late in countering a new product with their "me-too" offerings. And, because media costs are likely to be lower, advertisers should get more bang for their buck. These savings may be compounded by the relative ease of cutting through in a less cluttered atmosphere.
Overall, competing in a recession is like running a marathon. A smart front runner will seize the lead and work to increase it while others are flagging. If the other runners allow the gap to widen, it will be really tough for them to regain the lost ground when the pace picks up again."
Then again, maybe it's the accent!