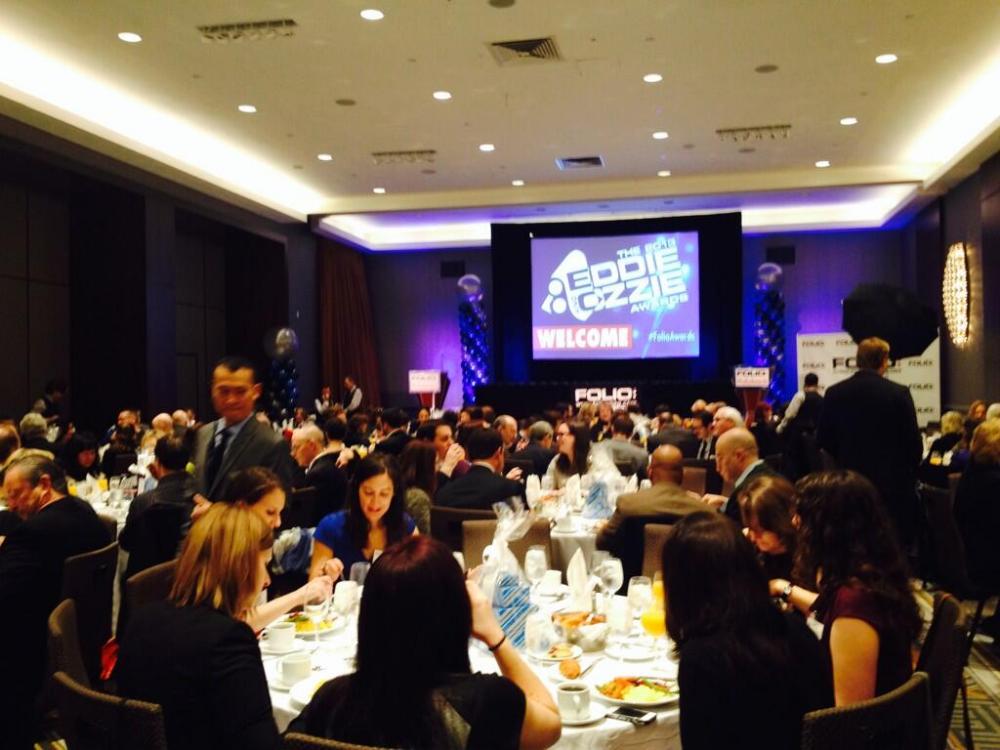 New York–Around 200 magazine media professionals gathered to recognize and celebrate the industry's best achievements in editorial and design at FOLIO:'s 2013 Eddie & Ozzie Awards breakfast.
More than 150 awards were handed out to consumer, b-to-b, regional and association magazines. And changes in the industry were reflected by new award categories related to content marketing and social media.
Several consumer titles were honored with multiple awards this year. Huffington., for example, took home four awards, including Best Standalone Digital Magazine. Newcomer Nautilus grabbed three awards, including Best Consumer Website. And Time Inc.'s People and Sports Illustrated also had a good day.
On the b-to-b side, several publishers walked away with multiple awards including Billboard, Spafax Canada, and strategy+business.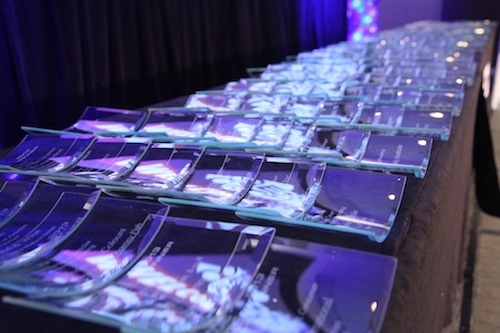 D Magazine led the way for regional titles, winning three awards. And The Rotarian, IEEE Spectrum and Discoveries Magazine all stood out as some of the top association/nonprofit titles this year.
Many of the awards centered on print, but more than 40 awards were dedicated to recognizing digital excellence.
Some winners were asked the question: What technology existing or in beta will change the way media brands operate, and why? Resoundingly, "mobile" was the choice answer for most–which is indicative of the changing industry landscape.
To see the complete list of finalists and winners visit the Eddie & Ozzie Awards website. Also, look for a winner's profile feature in FOLIO:'s December issue.