RealSelf, the Seattle-based website that provides reviews and information about cosmetic procedures, has recruited former Shape editor-in-chief Tara Kraft and Carolyn Hsu, NewBeauty's head of digital, to lead the launch of its new consumer-facing editorial offshoot.
Using their combined decades of experience working in beauty and lifestyle media, Kraft and Hsu will take on the roles of editorial director and head of editorial content programming, respectively. Based in New York, both will be tasked with expanding the site's presence on the East Coast.
Focusing on the company's website, app and social media accounts, Kraft will be tasked with creating a unified voice across its existing platforms, as well as serving as a company spokesperson for these channels, and she says her strategy in this new role will reflect the approach she took while working on traditional media brands like Shape.
"We will be expanding the site's current coverage to include additional beauty categories, plus career, finance, style and more," Kraft tells Folio:, adding that there will be an emphasis on integrating data and prioritizing authoritative content from both practitioners and the editorial staff.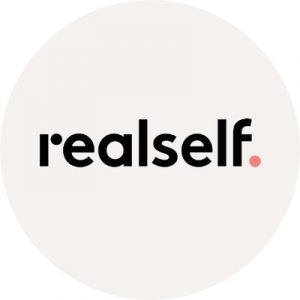 Kraft, who served as editor-in-chief of Shape from 2010 to 2015 and for a time simultaneously served as the editorial director of Fit Pregnancy and Natural Health, says that for now, the editorial focus is entirely digital, but she's not ruling anything out for future platform expansions.
"Moving from magazines to digital is particularly exciting as we can create and deliver high quality content at a faster pace."
Hsu's role, on the other hand, which she begins in June, will be to oversee editorial development, lead the expansion of video and branded content and set up the company's content marketing and growth strategies. While at NewBeauty, she helped to grow the brand's audience by 300% over the course of four years.
"Video is an incredibly powerful and dynamic medium for storytelling, especially in beauty and aesthetics," Hsu tells Folio:. "Consumers continue to value and demand high quality video." Her strategy will also focus on the educational component, with the ultimate goal being to help viewers make informed decisions about their own beauty procedure.
She continues that because the company has a database of a very refined and targeted audience, who has expressed interest in undergoing over 500 specific cosmetic procedures, RealSelf is already in the position to create impactful content for brand partners by telling stories that resonate with that consumer.
"My goal for both video and branded content is to bring thought leadership to the space, showcase how multidimensional the aesthetics category is and articulate and elevate RealSelf's point of view across platforms and mediums," Hsu says.
RealSelf says the move into editorial was driven by some recent changes it has been seeing in its audience. Following the trend of changing technology around cosmetic surgery and procedures, the average visitor to RealSelf is getting younger, with Millennial being twice as likely now than adults aged 35 and older, to consider these procedures.
Hsu also says that they way that audiences have consumed traditional magazine media over the past decade has "drastically shifted," and on-demand, personalized content is what they're searching for.
"RealSelf is already the leading consumer destination for the aesthetics industry, with more digital scale than any media company in the space," she tells Folio:, which is one of the main reasons why making the jump from magazine brand was appealing to her. "This is a tremendous opportunity to help the brand establish itself as the most trusted content authority."
Part of the new editorial site will also include an emphasis on this community, which Kraft says is in the millions range for registered users and an active email base. She continues that her new editorial strategy will also be reflected on social, as they work to continue growing their presence there, with a currently Instagram following that clocks in at a significantly lower number, 157K.
Using the $40 million it recently raised in April 2018, the editorial expansion and content revamp is the first step in a series of new initiatives and product updates that are aimed at bettering the user experience for the company's audience. After the editorial site goes live next month, further components include an educational campaign focused on breast implant and Brazilian butt lift safety, and The RealSelf Network—a verification process for plastic surgeons and aesthetic providers.