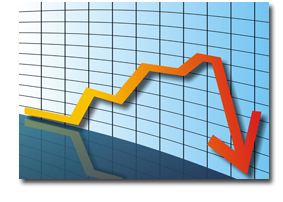 The launch of Wired's iPad app in June was heralded as a new dawn for magazine publishers: the app generated 100,000 downloads, exceeding print single copy sales (which reached 77,443 in June, according to the Audit Bureau of Circulations), without cannibalizing print.
 
In the days since, Wired's iPad expectations have come back to earth. In July, the magazine posted 31,000 single copy sales for the digital replica, compared to 67,000 for the magazine, according to ABC's Rapid Report. By August, the latest month tracked, Wired generated 28,000 single copy sales for the digital replica, versus 91,000 single copy sales for the magazine.
 
Obviously, a techie audience like Wired's is going to "kick the tires" of the new app and subsequent issues will be hard pressed to live up to the launch, but Wired's iPad app today is averaging nearly a quarter of its initial sales.
 
Men's Health has seen a similar, albeit less dramatic pattern with its digital issues. In May, the magazine saw 3,602 single copy sales for its iPad app (compared to 435,079 single copy sales in print). In June (the latest month reported), Men's Health generated 2,912 single copy sales in digital, versus 446,944 in print.
 
Yes, it's still early days and the point of this isn't to pick on Wired and Men's Health, both of which are doing very cool work and helping blaze the trail on the iPad. At this stage in the game, refining the approach is probably more important than anything else. "We've sold more since those numbers were originally reported, but sales are just a part of the story," Men's Health brand editor Matt Bean tells me. "This magazine offering is the first in a series of evolution points, and moreover, complements the rest of our industry-leading digital product line. At the brand level, we look at a scope of feedback in addition to sales to determine success, including pricing and promotion (both internally and by Apple), and on a broader company level, we're looking at how quickly we've been able to bring iPad editions for all of the Rodale titles to market."
 
The potential is huge: Financial Times has more than 400,000 downloads with its iPad app and recently said it generated nearly $2 million in advertising. However, regardless of stunning sales numbers (Gartner Group this week said it expects tablet sales to reach 19.5 million in 2010 and 54.8 million in 2011) and what the East and West Coast technorati may think, the tablet isn't a ubiquitous device. In a nine-hour trip to and from New York City yesterday, I saw zero iPads among commuters and pedestrians (compared to countless iPods and smartphones). I don't doubt that tablets will attain similar status, particularly as new devices drive market prices down, but right now they just don't offer the same market saturation.
 
However, the sinking numbers in single copy digital sales suggest consumer dissatisfaction with either the apps or the distribution process or both. If tablets are the future, publishers need to reverse the sinking number of downloads, and make sure apps aren't just a fraction of the "wheezing, old" print magazine.