Reader's Digest Scoffs at Bankruptcy 'Speculation'

CEO Berner: 'Here is what really has happened.'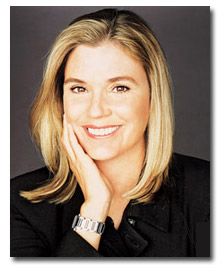 Following a report
last week that the Reader's Digest Association had hired law firm Kirkland & Ellis to
explore restructuring options, including a possible bankruptcy filing, RDA CEO
Mary Berner fired off a memo to clarify why the firm was hired. Here, via
Masthead Online, is the full memo:
As
you may have seen, Bloomberg News Service has widely distributed an article
reporting that RDA hired Kirkland & Ellis, a law firm that advises in
bankruptcy cases and other forms of restructuring. Additional news outlets
picked up the story and, unable to confirm it, added their own speculation.
From this, starting with one unattributed source supposedly "familiar" with the
situation, some news articles jumped to conclusions that RDA is filing for
bankruptcy.
I want to assure you that this is not true.
Here is what really has happened. RDA has proactively hired respected law firm
Kirkland & Ellis, which advises companies on a vast array of corporate
matters, as well as a top financial advisor, Miller Buckfire, to advise us on a
wide range of restructuring and financing issues. We want to have the best
advisors as we navigate this incredibly difficult economy, and retaining
companies like these ensures that we will be well prepared and well advised.
They will assist the company in staying ahead of the problems in the market by
exploring strategic initiatives, including (but not limited to) raising additional
capital and easing our debt burden.
In short, what it means is that we're making sure we're prepared, and that we
have the best plans and the best advice so we can be proactive in this
fast-changing environment and not find ourselves at a later date with
diminished options.
Our 2nd quarter Fiscal 2009 earnings report, filed last month, showed that,
while results were down versus last year, we continue to meet our debt
covenants and in no way are we in default under our financing arrangements. Also,
CFO Tom Williams explained on our lenders call last week that the company
expects to achieve $50 million in additional second-half Fiscal 2009 EBITDA
from the cost savings associated with the Recession Plan and IT outsourcing
initiative. In many ways, our businesses are outperforming competitors and we
believe are better positioned than most to appeal to customers during a steep
recession. As an illustration, we continue to move forward aggressively with
growth initiatives even as we tightly control cash and implement the Recession
Plan.
For sure, this is a difficult time for us and will continue to be so in the
short term as we navigate through the recession headwinds and the resulting
revenue decreases across the globe. That said, we remain confident in our
business plan for the company, our relationships with customers, our products,
and, of course, the talent and resourcefulness of our management and employees.
Mary Berner
President and CEO
The Reader's Digest Association, Inc.
Meet the Author
---