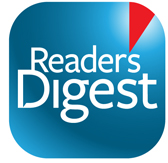 The digital edition of Reader's Digest is now available for purchase through the App Store, the publisher announced today.
Beginning with the September 2011 issue, Reader's Digest is available for in-app purchase in the App Store. Yearly subs are priced at $14.99, and single copies are available for download at $1.99.
Reader's Digest North America president Dan Lagani says RD anticipates more brands to be available for the iPad.
Current RD print subscribers can access the iPad edition today, and will have free access for six months to sample the digital offering.
Reader's Digest joins the ranks of publishers like Conde Nast, Time Inc., Hearst and recent addition Meredith Corps. who have agreed to Apple's subscription plan, which was announced in February. Time Inc. plans to have its 21 titles available for download by year's end, making it the first major publisher to digitize its entire magazine portfolio.
At the end of June, consulting creative director Robert Newman signed onboard with RD full-time. He is credited with heading up the design of the Reader's Digest app, already available in the App Store for free download.